(L-R): Anna Wind (Cradle Coast NRM), Belinda Yaxley (Petuna Aquaculture) and Nepelle Crane (NRM South) at the Seafood Awards dinner.
NRM South was proud to partner with NRM North and Cradle Coast NRM to sponsor the Environment Stewardship Award at the Tasmanian Seafood Awards on July 1 2017.
Over the years, we have had increasing engagement with the seafood industry and other waterway stakeholders. We work across a broad range of projects, including sustainability planning, awareness and education, and on-ground projects. We provide support to manage issues such as marine debris, marine threatened species and reef surveys, help oyster farmers to improve biosecurity on-farms following POMS, and have worked with waterway stakeholders to begin the first eco-mooring trials in Tasmania.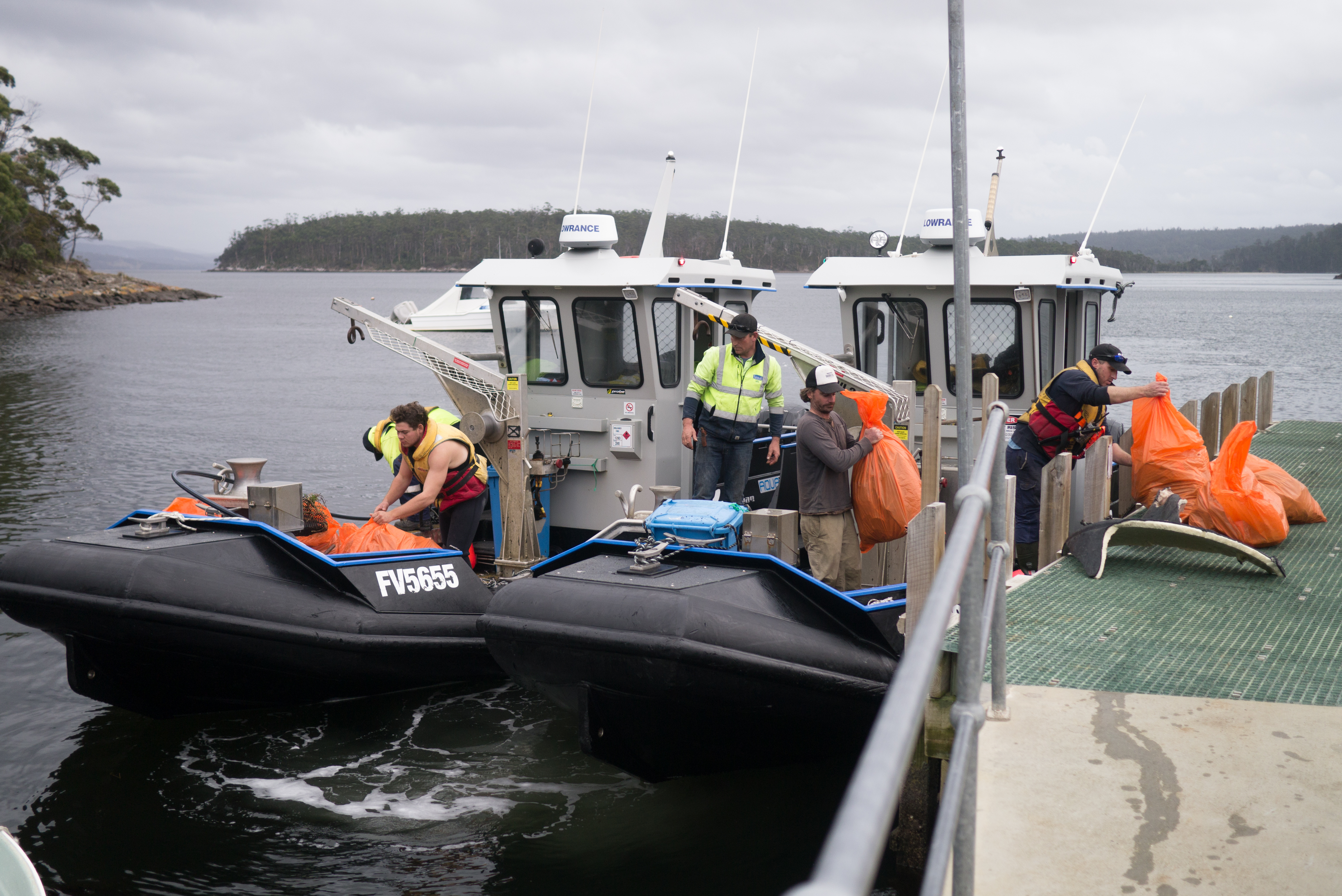 In recent months, Cradle Coast NRM and NRM South have co-ordinated marine debris clean ups in the D'Entrecasteaux Channel and Huon Estuary, as well as Macquarie Harbour and Ocean Beach on the State's West coast. The two clean-ups were undertaken in conjunction with salmon producers and a broad range of other stakeholders and saw more than 89 cubic metres of marine debris collected from these shores. These are some of Tasmania's most valued shared-use waterways, bringing benefits to fishers, aquaculture, boaters, tourism, marine life and local communities.  As a result of collaborative action, our waterways, fishers, producers and other waterway users will benefit. Our relationship with the seafood industry continues to evolve and expand, and we want to keep building on this collaboration.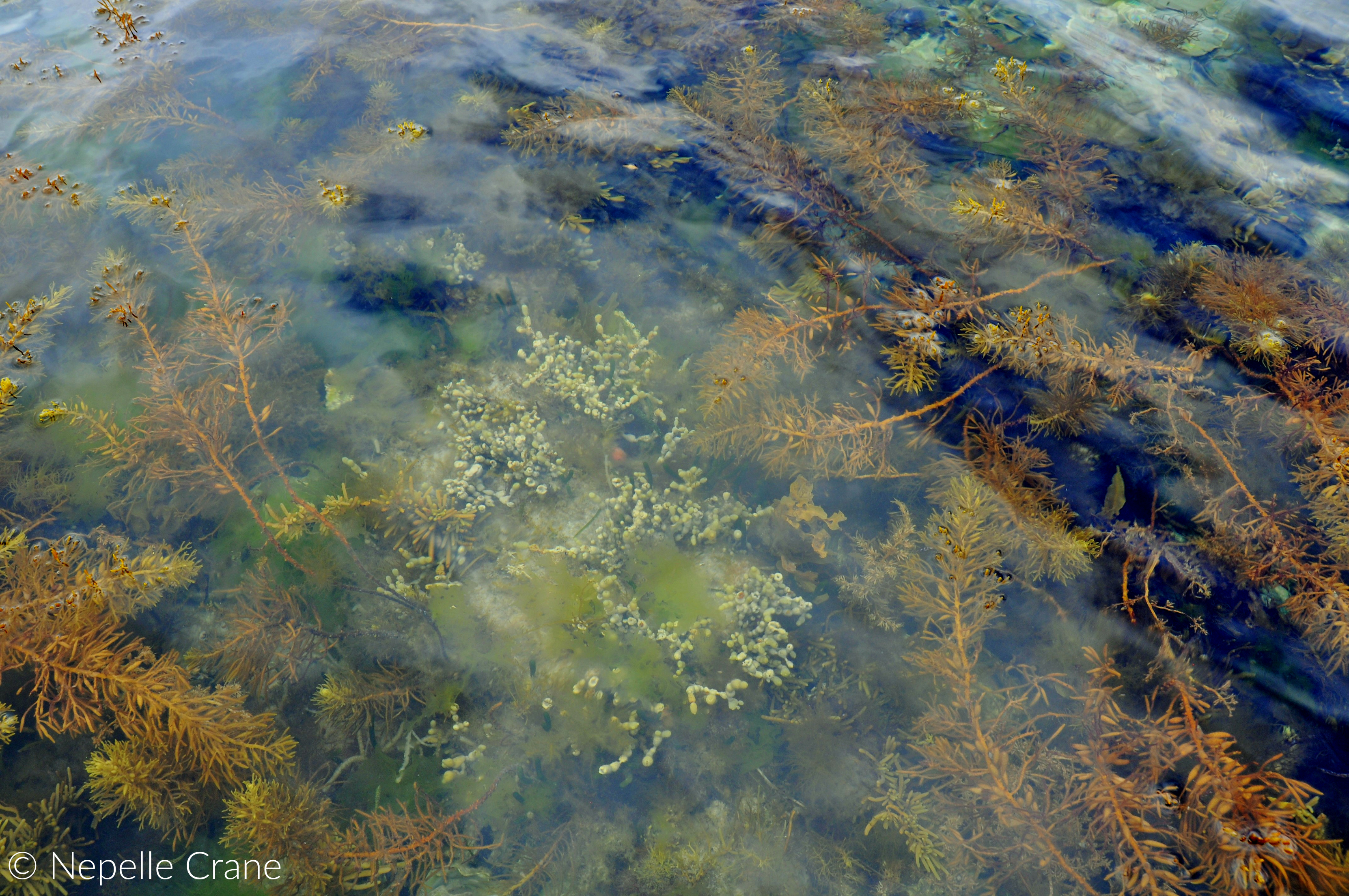 The Environment Stewardship Award is presented to an entity that has demonstrated leadership, commitment and innovation in developing and implementing an initiative that has contributed substantially towards improved environmental stewardship within the seafood industry; protected or rehabilitated aquatic environments, and reduced adverse seafood industry impacts on the environment.  Petuna Aquaculture was the winner of this award category due to their work to address a high priority issue for the salmon industry – reducing environmental impacts from hatchery operations. The company has shown high levels of innovation in designing a closed system with minimal effluent output. The company has recognised the nutrient loading implications of traditional earth pond grow out facilities, and has worked with internationally renowned AquaTec to build a unique and efficient system with reduced environmental footprint. The new system has a significantly reduced water intake, meaning less stress on the nearby river system. The design enables more smolt to be grown out with less water. In addition, the new facility has a system that enables fish waste to be taken off site and converted into compost.
NRM South would like to extend our congratulations to all winners and nominees of the Tasmanian Seafood Awards:
1. Environmental Stewardship Award – Petuna Aquaculture
2. Research, Development & Extension Award – Spring Bay Seafood's
3. Seafood Experience Award – Freycinet Marine Farm
4. Safety Award – Anita Weekes of Salty Seas
5. Promotion Award – Clive Perryman and the Tasmanian Rock Lobster Fisherman's Association
6. People Development Award – Sam Evenhuis of Circular Head Christian School
7. Fish and Chips Award – Tasmanian Gourmet Seafoods
8. Small Business Award – Marine Solutions
9. Large Business Award – Cameron of Tasmania
10. Young Achiever Award – James Polanwski
11. Industry Ambassador Award – Peter and Una Rockliff