Volunteers have been busy constructing and painting 50 nesting boxes for rainbow lorikeets, as part of a Naturally Inspired grant project run by the Sustainability Learning Centre and Hobart College. The project has also received support from an Inspiring Australia Public Science Events Grant.
The invasive Rainbow Lorikeet population in Kingborough is increasing, and it is also slowly extending its range. Rainbow Lorikeets aggressively compete with native birds such as the Green Rosella, Eastern Rosella, Musk Lorikeet and the critically endangered Swift Parrot for tree hollows, impacting on the survival of swift parrot nestlings. In large enough numbers, Rainbow Lorikeets can also pose a serious problem to farmers, vineyards and orchardists.
Dr Dejan Stojanovic, a conservation biologist with the Australian National University, is leading the campaign to save the Swift Parrot.   At this early stage, while population numbers are still low, eradication of this pest species is a real possibility. This collaborative citizen science project, guided by experts, involves local schools and the broader community.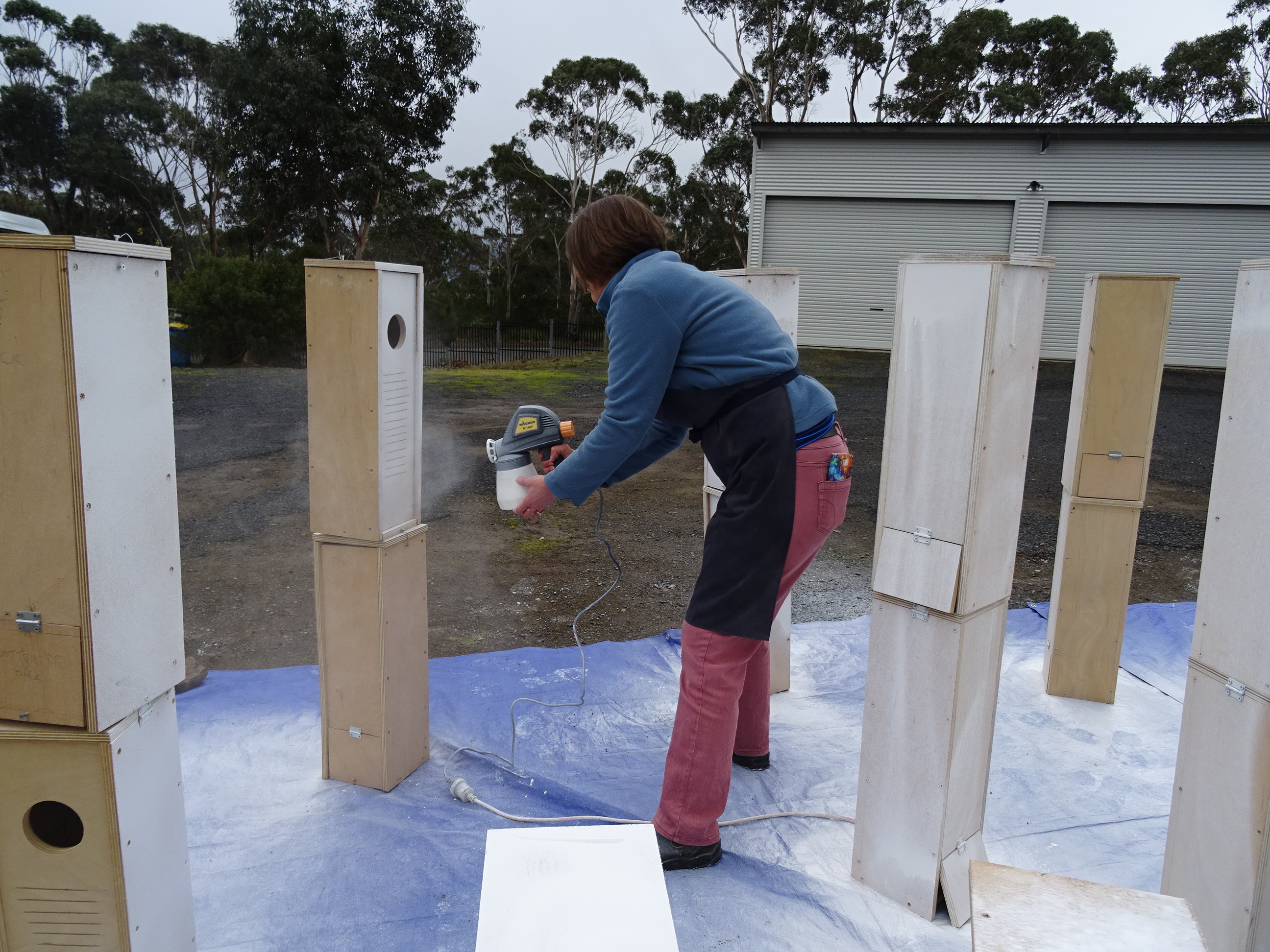 A recent workshop held to celebrate World Environment Day involved a number of people who joined in to learn about the project and to start making nesting boxes. Students from Kingston High School have also been involved in constructing boxes. Hobart College technology students and staff have developed an innovative closure design for the nesting boxes which includes remote sensing devices to detect nest box activity. Cameras will also be utilised to collect visual data.  Citizen scientists will make field observations and monitor nesting boxes utilising innovative door closure mechanism sensing devices and data bases.Dr Stojanovic helped to design the nesting box specifically to trap Rainbow Lorikeets, so they can then be humanely destroyed by local veterinarians.
NRM South's Naturally Inspired Grants are provided through funding from the Australian Government's National Landcare Programme.
For further information about the project, or to get involved, contact Jenny Dudgeon at the Sustainability Learning Centre [email protected]