NRM South is one of 54 natural resource management organisations in Australia and one of three in Tasmania. Our role is to protect, sustainably manage and improve our natural resources for the shared environmental, social and economic benefit of the community.
The second round of grant funding to support ecological or other relevant scientific research on the Tasmanian Wedge-tailed Eagle is now open.
Applications that address the key research priorities identified by the Fund and/or align with the objectives of the "Threatened Tasmanian Eagles Recovery Plan 2006-2010" will be viewed favourably. There is no minimum amount on offer, but a total of $65,000 is available during 2021.
Applications must be received by 24th May 2021. Late applications will not be accepted. Please contact [email protected] or call 0447 266 527 if you have any questions or require any assistance with the application process.
Further details about the Fund can be found at this link or by emailing [email protected].
Image credit: John Tongue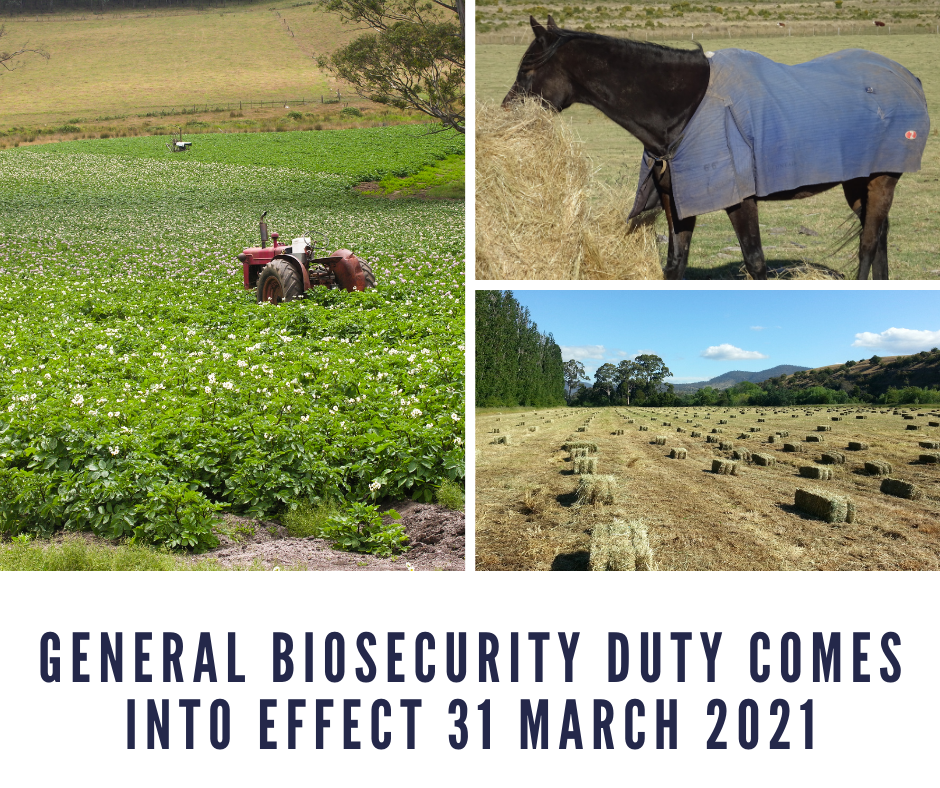 We all have a duty of care to take action or precautions against biodiversity threats. The 'General Biosecurity Duty' (GBD) is a legal obligation under the 2019 Biosecurity Act that comes into effect on the 31 March. By taking simple precautions such as cleaning equipment of dirt or seeds when we move between sensitive sites (such as farms, wilderness areas or waterways) or keeping an eye out for anything out of the ordinary after we bring hay, grain or stock onto our properties, we are all playing an important role in keeping our island free from pests, weeds and diseases.
For a comprehensive guide to a range of activity-based resources, visit our biosecurity page https://nrmsouth.org.au/biosecurity/ and for more information on the GBD, visit https://dpipwe.tas.gov.au/biosecurity-tasmania/general-biosecurity-duty-(gbd)