NRM South is one of 54 natural resource management organisations in Australia and one of three in Tasmania. Our role is to protect, sustainably manage and improve our natural resources for the shared environmental, social and economic benefit of the community.
The Weeds Action Fund large grants round is now open. Grants of up to $50k/year for up to three years will be provided to multi-year, large-scale projects that deliver widespread and lasting outcomes.
This grant round is targeting nine priority weeds that pose a threat to Tasmania's environment and agriculture industry. It aims to either eradicate or stop the spread of priority species across landscapes – such as municipalities, catchments or regions.
To be successful, applications must be built on strong collaboration and engage broadly across the community. This may involve working with your neighbours, local council, other infrastructure providers, agencies and/or community groups.
Applications close 5pm, Wednesday, 5 May.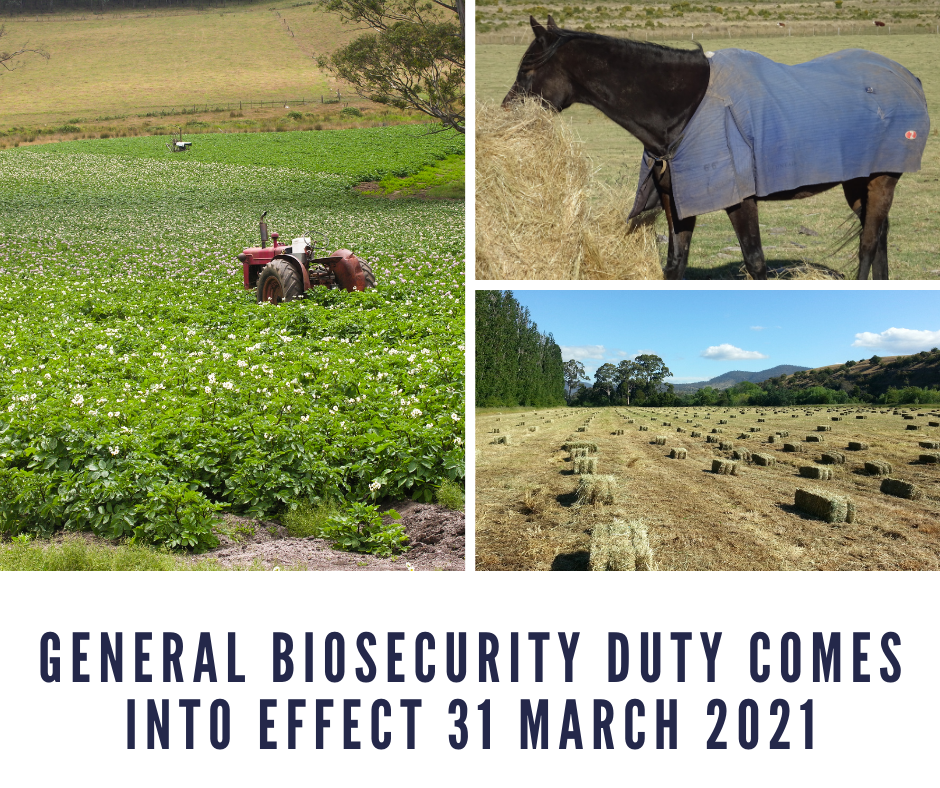 We all have a duty of care to take action or precautions against biodiversity threats. The 'General Biosecurity Duty' (GBD) is a legal obligation under the 2019 Biosecurity Act that comes into effect on the 31 March. By taking simple precautions such as cleaning equipment of dirt or seeds when we move between sensitive sites (such as farms, wilderness areas or waterways) or keeping an eye out for anything out of the ordinary after we bring hay, grain or stock onto our properties, we are all playing an important role in keeping our island free from pests, weeds and diseases.
For a comprehensive guide to a range of activity-based resources, visit our biosecurity page https://nrmsouth.org.au/biosecurity/ and for more information on the GBD, visit https://dpipwe.tas.gov.au/biosecurity-tasmania/general-biosecurity-duty-(gbd)