Despite sharing the same name, Tasmania's Wedge-tailed Eagle (Aquila audax fleayi) is considered to be a separate sub-species to Australia's mainland population. And while their situation is relatively secure in mainland Australia, the state of Tasmania's population is a lot more precarious. Listed as Endangered under both the Tasmanian Threatened Species Protection Act 1995 and the Commonwealth Environment Protection and Biodiversity Conservation Act 1999, current population estimates are around 1,000 adult birds.
Threats to Wedge-tailed Eagles include loss of habitat (particularly nesting habitat) and mortalities from interacting with the human world – including their active removal by shooting, trapping or poisoning; collisions with powerlines, vehicles, fences and wind turbines; electrocution on powerlines; oiling, entanglement and pollution.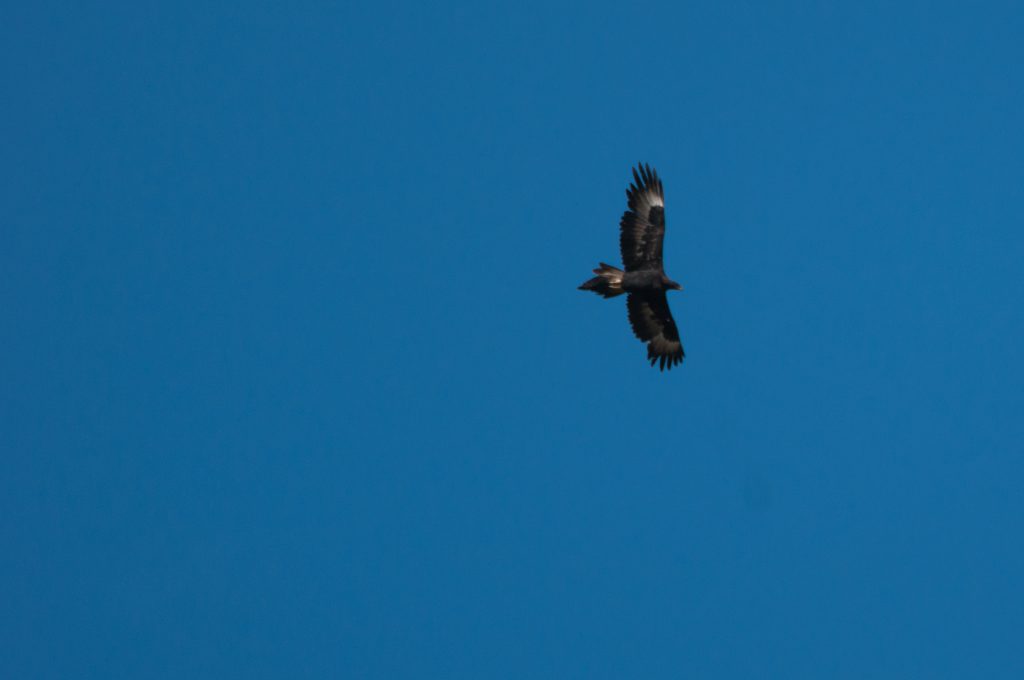 There is a lot that is still not understood about Tasmania's Wedge-tailed Eagles in Tasmania, and NRM South will be looking to address some of these knowledge gaps via the establishment of the Wedge-Tailed Eagle (WTE) Offset Fund for Cattle Hill Wind Farm. This fund will support high quality ecological or other relevant scientific research on Tasmania's Wedge-tailed Eagles, the results of which will assist with the management and protection of the sub-species.
An independent Technical Advisory Committee has been appointed to oversee the Fund. They will decide which projects are supported by the Fund and monitor progress of the projects that have been supported. This committee is comprised of the following members:
Dr Sarah Munks (independent member)
Dr Phil Bell (independent member)
Dr Ivan Lawler (Department of Agriculture, Water and Environment)
Cindy Ong (DPIPWE)
Dr Cindy Hull, Chair (NRM South)
ROUND 1 GRANT FUNDING
The first round of grant funding for research to support ecological or other relevant scientific research on the Tasmanian Wedge-tailed Eagle is now closed.
We received several high calibre applications which are currently under evaluation by the Technical Advisory Committee. The successful applicants will be announced in a few weeks.
Support will be given to research that is scientifically rigorous, conducted by suitably qualified, knowledgeable and experienced scientists, and which is consistent with the objectives of the Threatened Tasmanian Eagles Recovery Plan 2006-2010 or any subsequent eagle Recovery Plan.