For the last two weeks, students at Taroona High School have had a front row seat to the construction of a new native oyster reef in the Derwent Estuary. This week, a group of students joined representatives from Natural Resource Management South to witness the final step in the reef construction process – seeding with juvenile oysters.
This marks the culmination of an 18-month project to construct two hectares of shellfish reefs at two sites in the Derwent Estuary and D'Entrecasteaux Channel. This partnership project between NRM South and The Nature Conservancy is part of a larger nationwide $20M Reef Builder initiative, funded by the Australian Government.
NRM South's Marine and Water Program Manager, Jennifer Hemer, said that the completion of the new oyster reefs at Helliwells Point in Woodbridge and Dixons Beach in Taroona was an exciting step in the reef restoration process.
'Around 1.5 million juvenile Australian flat oysters will be settling in to their new home this week', said Jennifer. 'The oysters will eventually form complex structures that will provide habitat for a variety of marine species. Oysters are also filter feeders and will begin filtering the waters around them as soon as they are settled,' she added.
The Nature Conservancy's Oceans Restoration Lead, Simon Branigan, said that working with NRM South and the local community on restoring shellfish reefs in Tasmania was of special importance.
'Tasmania holds a unique place in our Australia-wide reef restoration initiative as Georges Bay in St Helens is home to Australia's only known remaining functioning Australian Flat Oyster reef,' he said.
'We are restoring shellfish reefs across Australia with the aim of bringing this once thriving ecosystem back from the brink of extinction. Georges Bay represents our end goal, what we want our restored reefs to look like. Seeing the reef restoration work come to completion in Tasmania is a major milestone for our whole program.'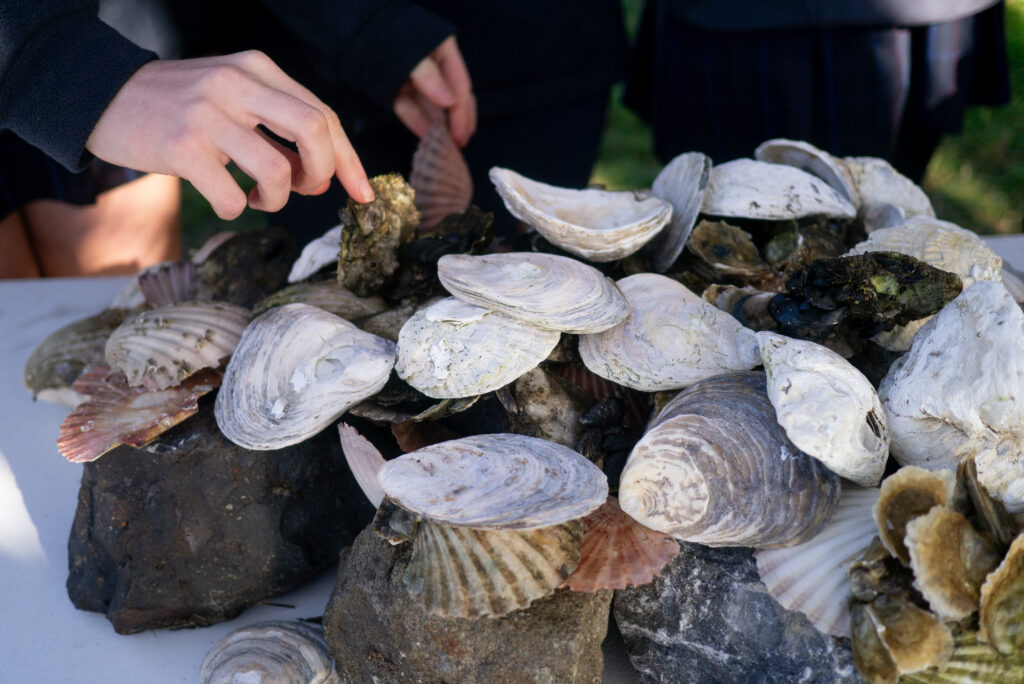 As for the local students, they are excited that their school is on the doorstep of a newly restored ecosystem, and that this initiative has taught them more about our nation's lost shellfish reefs. As many of the students enjoy snorkelling in the area, they are looking forward to seeing new species as the reef establishes.
Ongoing regular monitoring of the reefs will track the health of the reefs and the species on and around them.
Further information on the project can be found at: https://nrmsouth.org.au/reef-builder/ and https://www.natureaustralia.org.au/what-we-do/our-priorities/oceans/ocean-stories/restoring-shellfish-reefs/