SUMMARY
Reef Builder is a partnership between the Australian Government and The Nature Conservancy, to restore shellfish reef habitat in at least 11 coastal communities around Australia. NRM South is leading the delivery of Reef Builder in partnership with The Nature Conservancy in south east Tasmania. We will restore two hectares of native flat oyster reef at two sites in the Derwent Estuary and D'Entrecasteaux Channel.
BACKGROUND
Australia's shellfish reefs are an endangered marine ecosystem, with only 10% of native rock oyster and 1% of native flat oyster reef remaining today, based on historical reef distribution. The only known remaining native flat oyster reef is in St. Georges Bay, at St. Helens, on Tasmania's east coast. We will restore native flat oyster reefs in the Derwent Estuary and D'Entrecasteaux Channel, where this type of habitat was previously extensive. The environmental benefits of restoring native flat oyster reef habitat include improved water quality, increased fish productivity and providing habitat for marine animals.
PARTNERS
The Nature Conservancy
FUNDING
The Nature Conservancy
PROJECT DURATION
2021-2023
APPROACH
We are working closely with local coastal communities who have been hit hard by COVID-19. The project will provide a boost to the local economy through maritime construction, earthmoving, aquaculture, and marine consultant activities. Community awareness and engagement will also be strengthened through media stories and volunteering.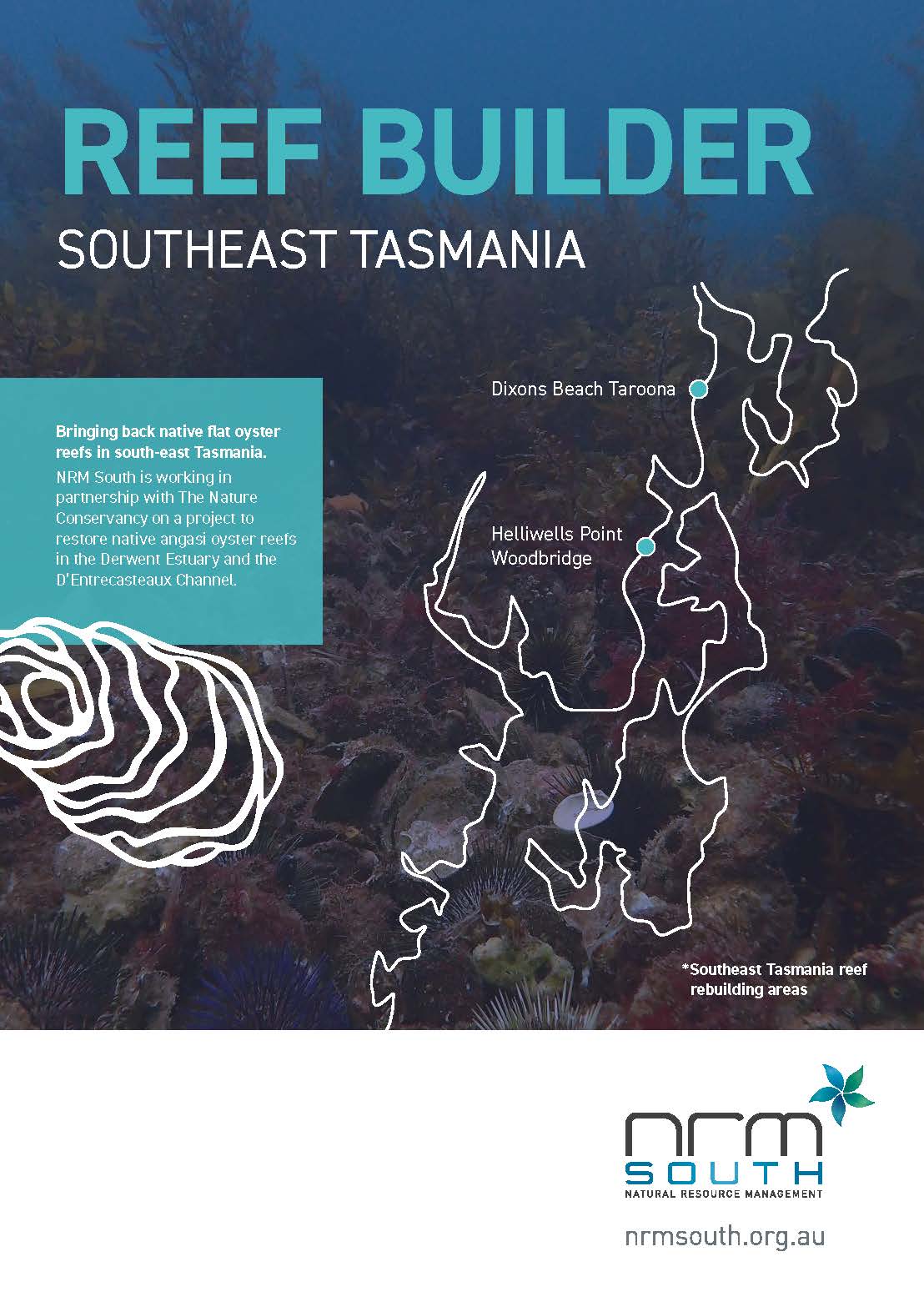 ACHIEVEMENTS TO DATE
A Restoration Suitability Model was developed

to inform site selection in southeast Tasmania,

complemented by underwater natural values

surveys.

Two restoration sites have

been identified.

EPA Tasmania have approved permits for constructing two artificial reefs at Dixons Beach and Helliwells Point in the Derwent Estuary and D'Entrecasteaux Channel.