The stunning D'Entrecasteaux and Huon waterways are a vital part of the beauty, vitality, economy and health of Tasmania's southern region. The 400km coastline of the waterway catchment is contained within the municipalities of Kingborough (including Bruny Island) and Huon Valley Councils. The catchment area is dominated by vegetation that includes buttongrass moorland, alpine complexes, eucalypt forests, rainforest pockets, wet scrub, open dry forests, grasslands, and tall wet forests with shrubby understorey. It also includes forestry, aquaculture, grazing, orchards, mining and urban landscapes.
Most agricultural land in the catchment occurs within a few kilometres of the coast, or follows the major rivers and smaller rivulets.  Less than 10% of the catchment is classified as urban or industrial, and these areas are most concentrated around the waterway. Tourism and the aquaculture industry, in particular, have undergone a rapid expansion over the past twenty years. The waterway also supports more recreational fishers and boaters than any other in Tasmania, and are prized for their recreational and commercial opportunities.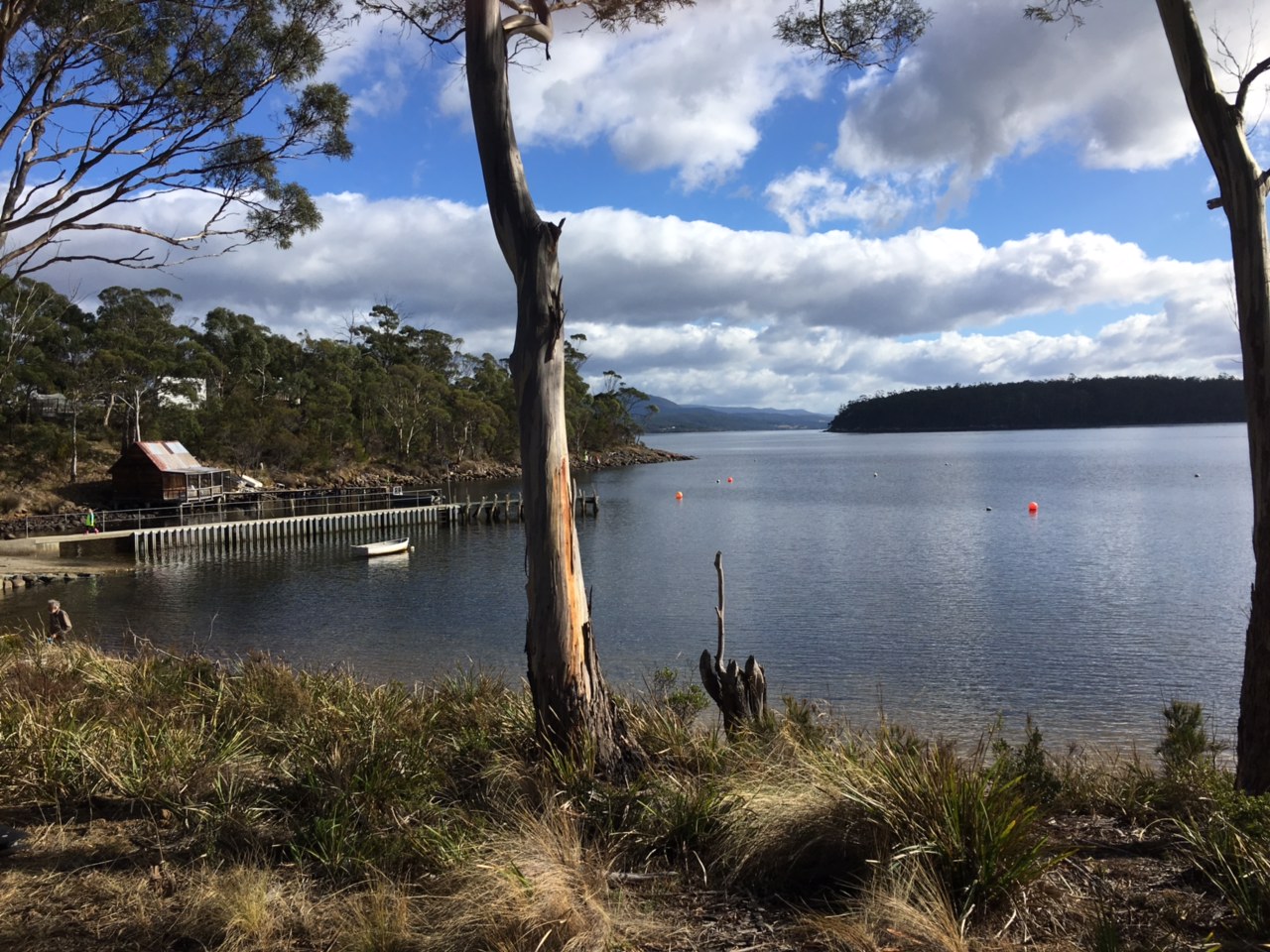 Running from 2013 until 2019, the D'Entrecasteaux and Huon Collaboration (supported by the Derwent Estuary Program, Huon Aquaculture, Huon Valley and Kingborough Councils, NRM South, Tassel and TasWater) worked to improve the diversity and condition of our natural values with cooperative and coordinated natural resource management. While the DHC Collaboration has now wrapped up, many of the technical resources developed as part of this work remain relevant and form an important part of the historical record of the D'Entrecasteaux and Huon waterways and has helped inform the development of our regional strategy – ensuring our sustained approach to balancing the environmental and economic returns of this valuable resource.
You can help!
Interested in helping to look after our waterways? Here's a few key tips;
If you're out on the water or water's edge, remove any litter you might comes across – check out Take 3 For The Sea for some inspiration
Organise or participate in clean up events around the waterway – get in touch with NRM South if you'd like us to help promote them.