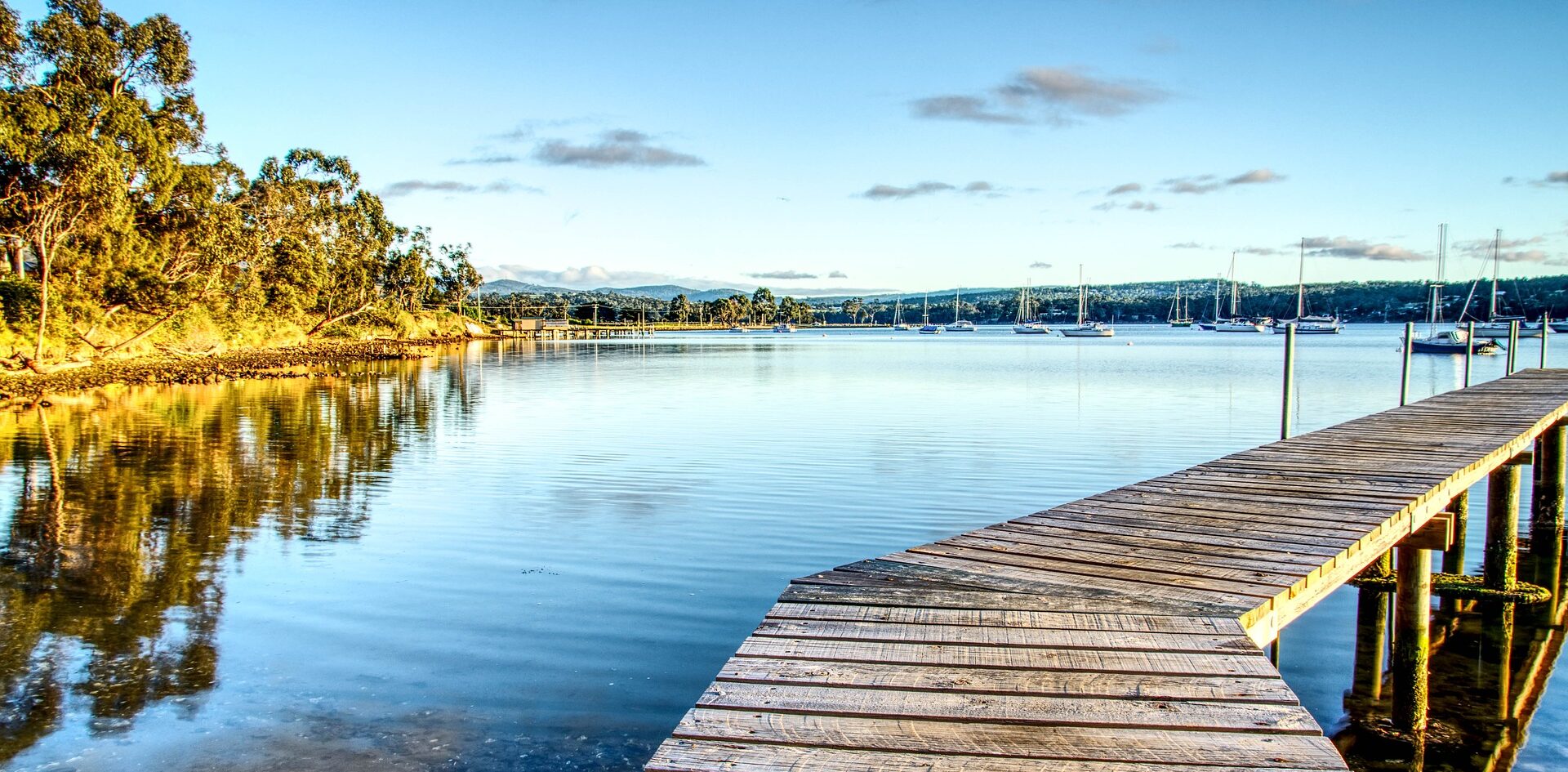 SUMMARY
NRM South is working with partners to install Environmentally Friendly Moorings (EFMs)  in North West Bay, and the changes in the seagrass communities are being monitored. These moorings are effective in restoring seagrass habitat, and over the last few years the CSIRO has developed solutions to make it easier and cheaper to install them. It is hoped that as a result of this project, EFMs will become more widely used across the region.
BACKGROUND
Traditional swing moorings damage the seabed and seagrass, leaving patches which disrupt habitat connectivity, erode sediment and damage valuable fish nursery habitat. Seagrass communities are important nursery habitat for fish and squid, and can be damaged by traditional chain mooring systems, which scour the seabed.
North West Bay is a popular and important recreational fishing area and this project will engage recreational fishers to adopt and advocate for a transition to EFMs and participate in State-based planning. It will build the capacity of recreational fishers to educate their community about the value of seagrass habitat. Recreational fishers will measure the impact of transition to EFMs by participating in monitoring activities, including gathering underwater footage for fauna surveys and seagrass extent, for use by scientists.
PARTNERS
OzFish Unlimited, CSIRO, Kingborough Council
FUNDING
Australian Government's Department of Agriculture, Fisheries and Forestry – Fisheries Habitat Restoration Program
PROJECT DURATION
2021-2023
APPROACH
This project is addressing the following issues;
Chain moorings scour seagrass communities, reducing their extent and creating patchiness in the habitat that can destabilise entire meadows. This can result in catastrophic collapse of meadows during extreme weather events
Chain moorings erode sediment and remove valuable fish nursery habitat.
The demand for new moorings is increasing at a rate of 3-4% per annum.
Chain moorings exclude fish species from habitat by direct mechanical disturbance and, at larger scales, through increased noise
Extraction of fish stocks through recreational fishing.
ACHIEVEMENTS TO DATE
12

EFMs have been

installed acroos North West Bay.

Baseline flora and fauna data collected

prior to EFM installation.

A skills and knowledge survey was distributed to a

randomly-selected portion of mooring lease holders

in Tasmania to determine existing understanding of

and sentiment towards chain mooring impacts and

EFMs.

Six

events held including: two

educational workshops, a field day to the Marine

Discovery Centre in Woodbridge, and three on-water

trips.