As part of NRM South's Derwent Pasture Network (DPN) project, a recent pasture renovation seminar in Hamilton brought together farmers from the Derwent valley to discuss their experiences with renovating pasture – including highlighting critical local issues, lessons learnt, what's worked, what hasn't, and suggestions on how the DPN project could help address knowledge gaps in dryland pasture management.
Some of the key points discussed on the day:
The importance of using fit for purpose species – i.e. the right species and cultivars in the right place. For example, old pasture varieties such Australian phalaris are less productive than many modern phalaris varieties but are persistent in drought conditions in challenging paddock environments. Not only can it provide reliable feed, the perennial ground cover protects vulnerable soils
Managing for plants to establish – preparation that can take time:

Prioritising control of grass weeds before establishing new pastures. It can take over two years to minimise the weed seed bank and may need fodder/break crops to help manage competitive annual grasses
Using overlapping weed control tactics tailored to the specific weeds present and providing multiple points of control.
Avoiding the temptation to cut corners when investing in a long term permanent pasture (including providing time for the new plants to build a strong base for future growth).
Adapting sowing time to optimise both weed control and the germination and growth of sown species.
Keeping on top of emerging threats.
Setting up infrastructure (e.g. fencing and water) before renovating makes it easier to effectively manage new pastures in their delicate establishment phase. Subdividing paddocks to control grazing impact is a key part of this management

Fencing to aspect in order to avoid stock camping and preferential grazing for long-term maintenance of desired species

Where livestock can access large areas of sloping ground, they will preferentially graze the warmer north-facing slopes and increase grazing pressure. By fencing to aspect these impacts can be better managed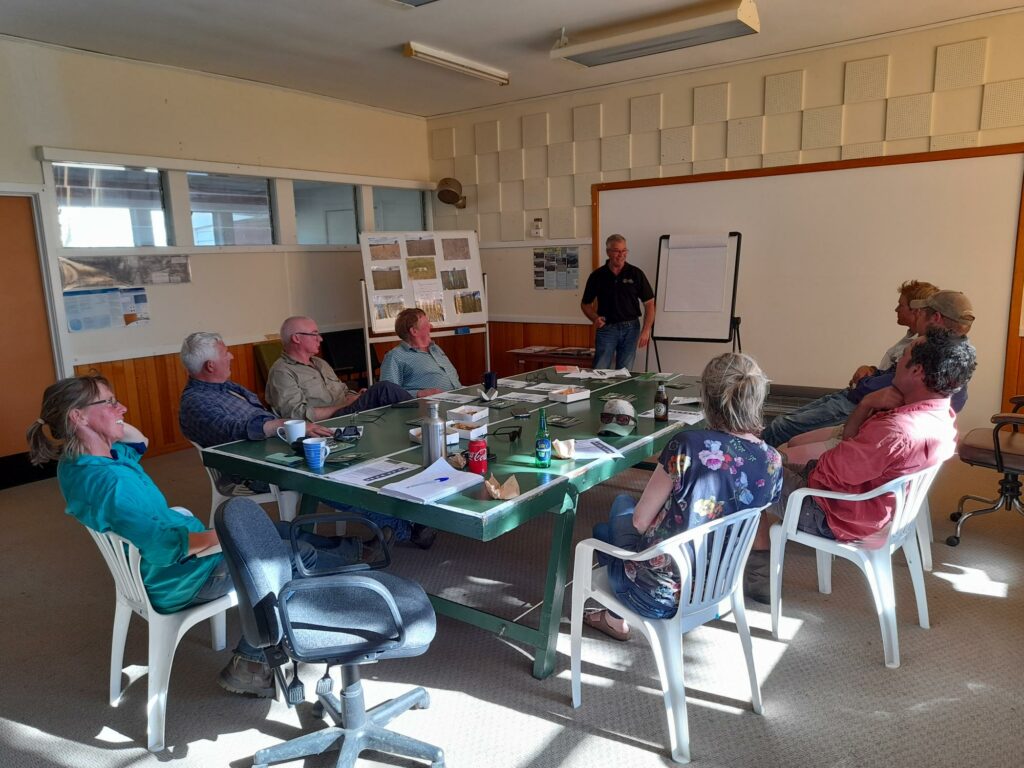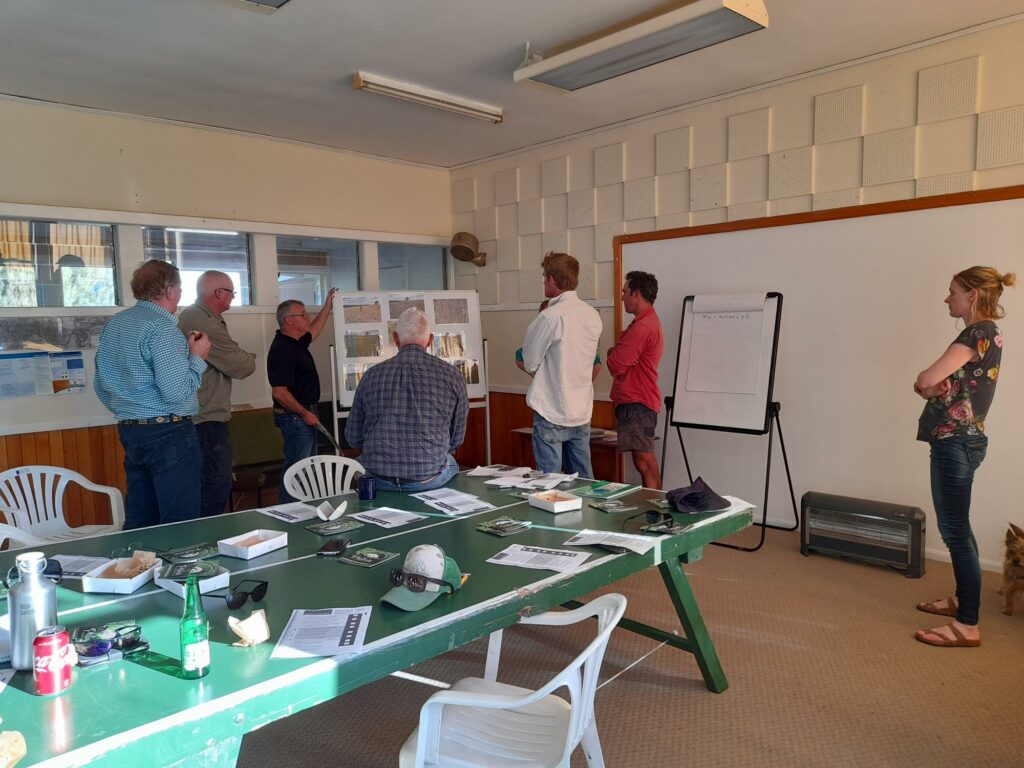 The DPN is delivered by project partner the Derwent Catchment Project (DCP) and as part of this event, DCP's Peter Ball also presented a virtual tour of a local fertiliser test strip demonstration site, which is being monitored to drive improved growth and pasture species composition in a degraded pasture. The project will be continuing to investigate fertiliser responses over the life of the project.
One of the current challenges discussed was getting the right pasture varieties for the Derwent region, particularly sourcing and establishing perennial legume varieties that persist in dryland systems. The DPN project is currently running three pasture species persistence demonstrations which will help to test a range of species and cultivars that are suitable for local conditions, including persistent legume variety varieties, we hope to see and share some promising results from these in the coming year.
The group discussed sharing more about their practices and building on these discussions by visiting each other's farms to learn more about what others have tried and tested. The project will continue to support Derwent farmers in sharing the knowledge and skills that already exists amongst farmers in the Derwent to the wider agricultural community.
This project is supported by NRM South through funding from the Australian Government's National Landcare Program.