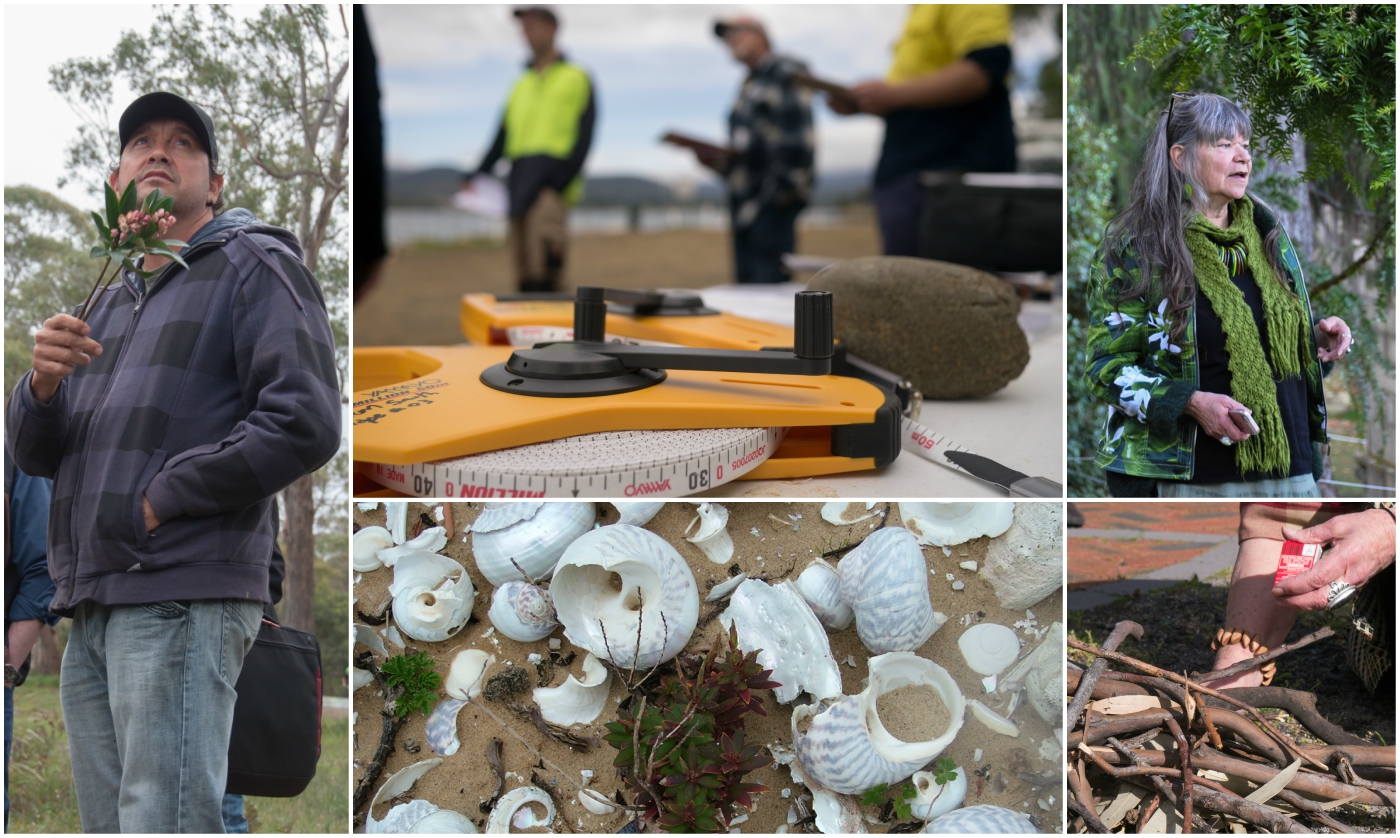 Statement to the Tasmanian Aboriginal People from NRM South and on behalf of the southern NRM region of Tasmania
"We acknowledge that the Tasmanian Aboriginal people are the Traditional Owners of the land that we live and work in. We respect and value the strong physical and spiritual links Aboriginal people have with country and acknowledge their custodianship of this island for over 1,600 generations (over 40,000 years).
Many of the patterns we see in the region's natural landscapes have been shaped by Aboriginal water, coast, marine and land use practices (especially the use of fire) and the region contains globally significant living cultural landscapes. European settlement has resulted in considerable injustice for Aboriginal people, and the introduction of European land management practices has impacted on natural and cultural assets and has left a legacy that we are all working to improve today.
There is a need to increase consideration of Aboriginal cultural heritage and knowledge in natural resource management, and to develop better understanding of the cultural, environmental, social and economic dimensions of the region's natural resources from the perspective of Aboriginal people."
Aboriginal Engagement and Participation Framework
We have developed an Aboriginal Engagement and Participation Framework, and have employed a part time Aboriginal NRM Support Coordinator to support implementation of the Framework and to enhance the way NRM South works with and supports the Tasmanian Aboriginal people in NRM.
The Framework can be downloaded here.
Culturally Inspired Grants
In July 2016, NRM South supported a Culturally Inspired grants round, providing support to NRM activities with the Aboriginal communities supporting engagement and participation, knowledge sharing, employment and skills building.