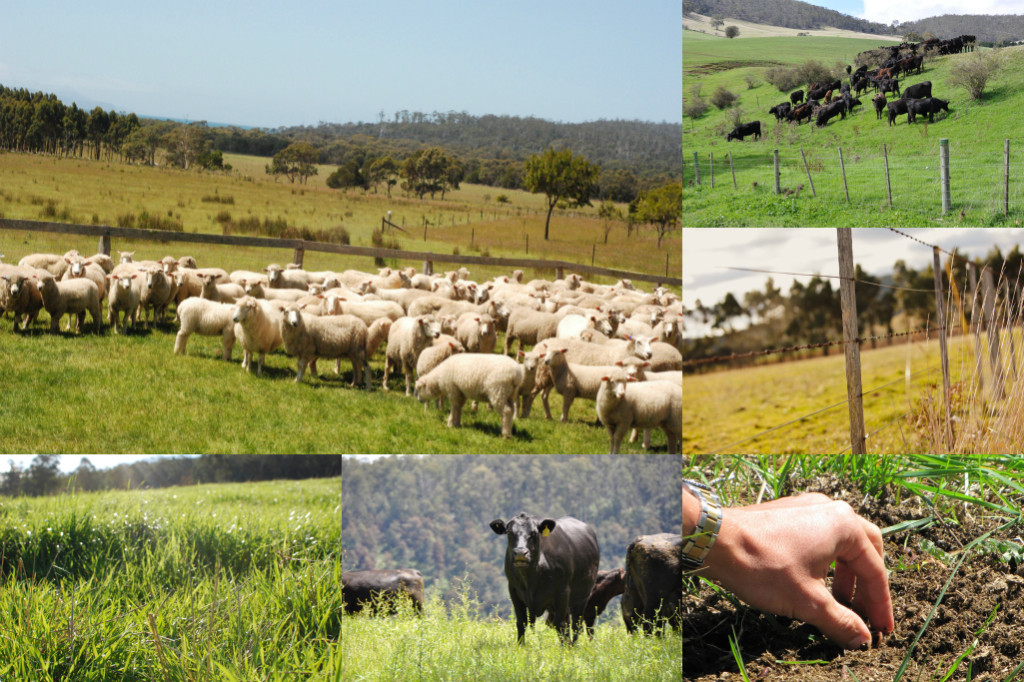 A Brief Introduction to Planned Grazing (mimicking natural grassland dynamics)
Holistic Management® Planned Grazing, commonly referred to as 'planned grazing', is a structured way of using animals to regenerate pasture, and to improve soil health and grazing profitability. This approach builds on the general principles of good rotational grazing and involves putting a large mob of animals into a small area for a short time (as little as a few hours), removing them and letting the area recover (which can take from several months to over a year) before returning the animals again.
This alternative grazing technique focuses on grazing at the 4 leaf stage, when dead leaf litter is formed. Feed for livestock is balanced with feed for the soil, as the dead plant material is trampled into the ground by grazing livestock (tight mob grazing achieves this). This process allows organic material and carbon to enter the soil, which in turn promotes nutrient cycling. The fundamental principle behind this management technique is to use livestock to improve the long-term health and resilience of pastures.
Planned grazing has the potential to significantly reduce costs while improving the land's ability to respond to seasonal and climate changes; international and mainland trials show that it can be extremely effective. As a land owner it is important that you look at what your goals are for your property and to match these with your lifestyle to see what type of grazing technique works best for you. Regardless of the technique you decide to employ, it is essential that you have a grazing plan for your property.
For more information on Planned Grazing, get in touch with us by email ([email protected]).