Property planning is essential for all new landholders, and for those wishing to change the way they manage their property and better understand how to work with the land, reduce impacts and also meet like-minded people through these types of training opportunities. Small farms are popular in Tasmania's south-east and NRM South offers support and advice to property owners through a range of services.
One of our most significant programs has been our Property Management Planning (PMP) workshops. PMP is a process for developing and documenting the visions and goals for a property, with a focus on natural resources. Since 2012, NRM South  – in collaboration with the Huon Valley Council – have run an annual small farm planning workshop in the Huon and Channel regions. Small farms have different needs to larger properties and the program was designed specifically for small properties typically ranging in size from 5 – 100 hectares.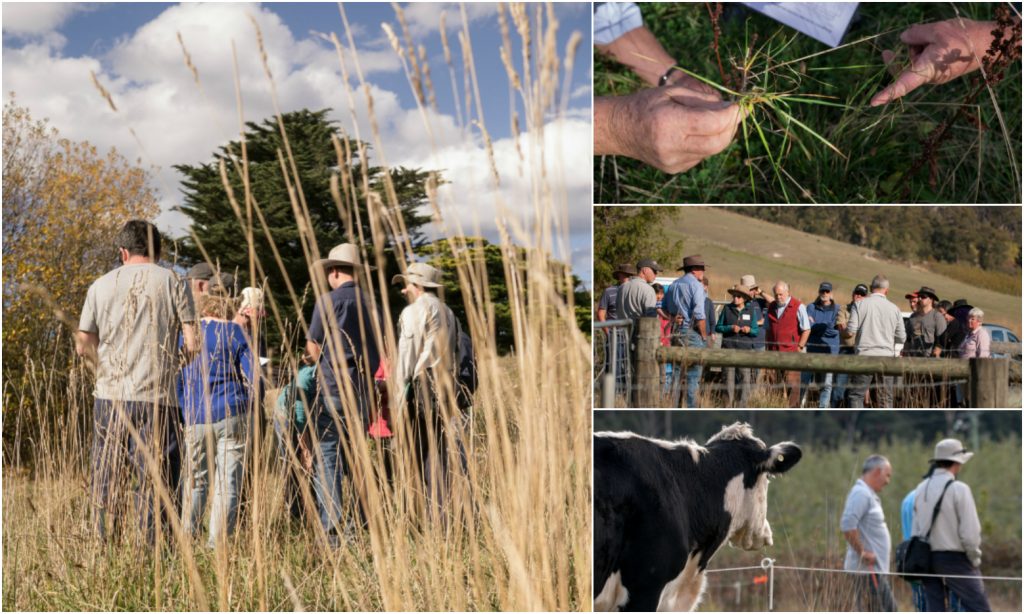 The series of five workshops were held on weekends at participants' properties over the course of four months in the summer-autumn period. They take a practical, and where possible 'hands -on' approach, and include presentations on a range of topics such as: soil health, orchard and grazing management, native vegetation, browsing mammals, weeds and animal husbandry. Over the course of the workshops, participants develop a Property Management Plan with support and guidance from the project team.
The process includes:
Identifying a property's natural assets, capability and management needs
Identifying a vision and goals for the property, taking into account lifestyle, family, environmental and financial aspirations
Assessing resource and management risks
Using maps to plan management options
Preparing an action plan
Implementing the plan
In the five years that NRM South has been running an annual Small Farm Planning program, we have provided advice and training to 137 participants on 82 properties in the Huon and Channel regions, representing productive land management strategies implemented across 1,482 hectares. In late 2017, we visited a handful of properties armed with a few key questions and a video camera to find out just how the program has helped four out of the total 137 participants who've attended the course over the years. You can see the video below – featuring a small selection of our region's stunning farms employing holistic property management strategies, as well as some great insights from previous participants about how the course has helped and shaped property management planning decisions on their farms.
2015 workshop summary
2016 workshop summary
2017 workshop summary