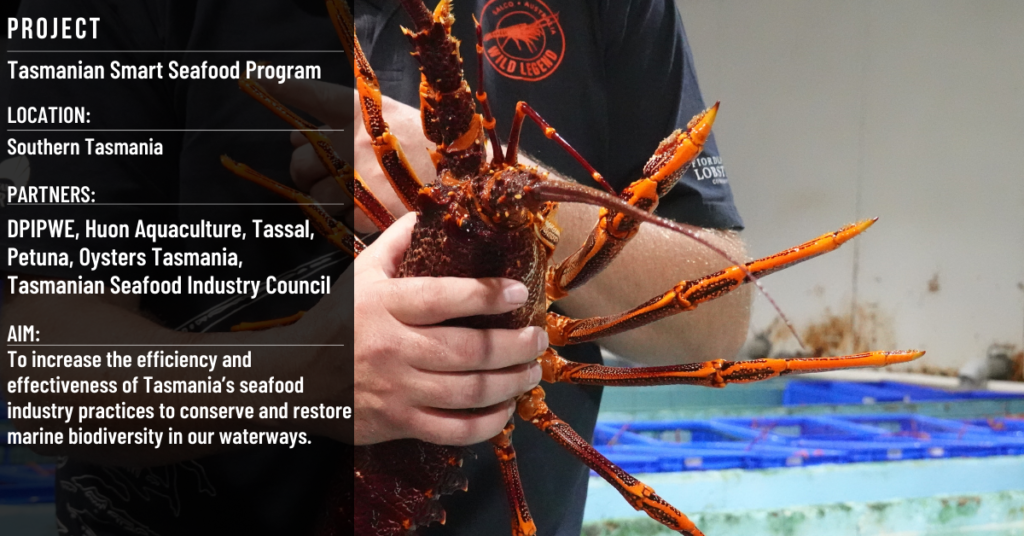 Connecting some of Tasmania's teachers directly with the state's seafood industry proved an impactful learning experience at the Seafood Industry Capacity Building program (SITCap) pilot in February. The event was hosted jointly by NRM South and the Tasmanian Seafood Industry Council (TSIC), through the Tasmanian Smart Seafood Partnership project.
Twenty-four marine science and STEM teachers from across the state attended the one-day program in Hobart to learn about how the local seafood industry is managed. The aim of this in-person program was to provide teachers accurate information about the seafood industry's operation straight from the source, to bring into the classroom. The day's activities covered research, regulation and how technology is used for sustainability. Teachers also gained a unique insight into how seafood is caught, grown, and processed in Tasmania.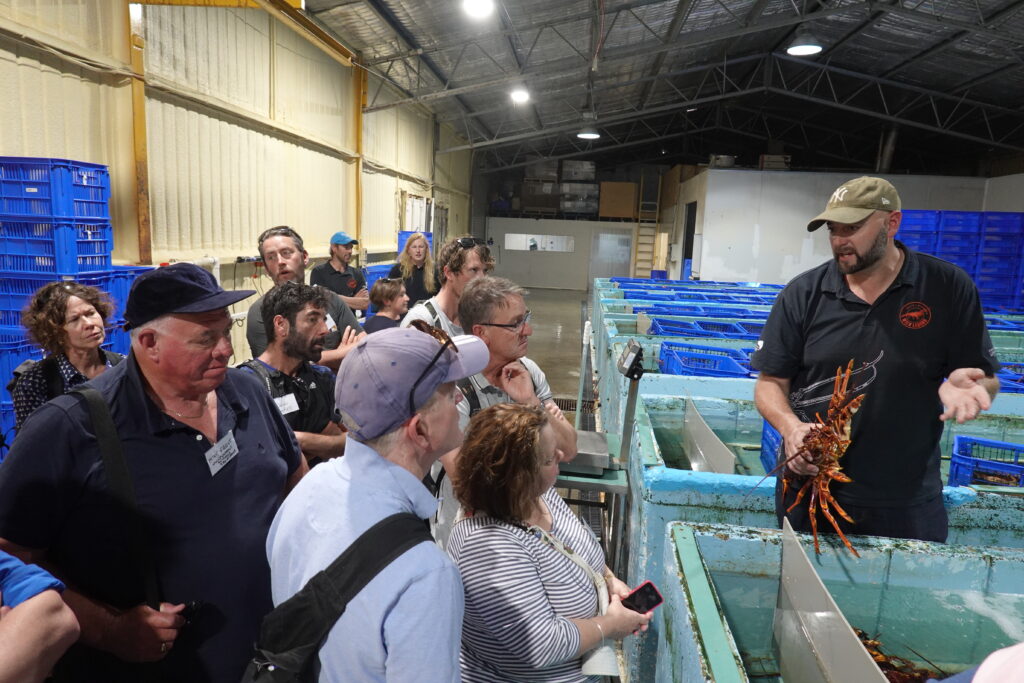 SUPPORT FOR CAPACITY BUILDING
The Tasmanian seafood industry has made significant investment in and is extremely supportive of this capacity building work. Marine Science and Aquaculture Teachers from across Tasmania have been invited to participate in training to learn more about how the seafood industry in Tasmania is managed, including research, regulation and how technology is used for sustainability. They are also gaining a unique insight into how seafood is caught, grown and processed in Tasmania.
This capacity building event is an important step in developing a collaborative working relationship between education and the seafood industry.
The day began with presentations from marine resource managers, scientists, industry representatives, and an Indigenous commercial fisher. Presentations covered topics including the steps a fisher must take to go to work, such as licensing, safety management, and catch reporting, as well as oyster farming, and salmon aquaculture and environmental monitoring.
Site visits followed, starting with a trip to the Huon Aquaculture remote feeding room, then a seafood lunch at Tasmanian Gourmet Seafoods and a tour of the adjoining SALCO rock lobster processing facility. Nearby Barilla Bay Oysters and Candy Abalone also welcomed teachers for tours, including tasting of freshly shucked oysters.
In the afternoon teachers had the opportunity to discuss the day's learnings with each other, and further network with industry representatives. Great feedback on the program was received, and will be used in planning the next SITCap.
The program addressed eight topics identified from prior consultation with teachers:
1.Understanding the seafood industry using balanced narrative
2.Technology for sustainability
3.Biosecurity
4.Local seafood: diversification of markets, species and operators; labelling
5.Understanding the marine environment
6.Understanding water quality
7.Marine debris
8.Illegal harvesting
NRM South would like to extend our thanks to the businesses and partners who helped to present and facilitate tours on the day, and the teachers who attended – your contribution to the program was invaluable.
IMAS
TSIC
DPIPWE
Oysters Tasmania
IMAS
Huon Aquaculture
Tasmanian Gourmet Seafoods
Barilla Bay Oysters
Candy Abalone
The TSSP is hosted by NRM South and works in partnership with the Tasmanian Seafood Industry Council. It is funded by the Australian Department of Agriculture, Water and Environment through round one of the National Landcare Program's Smart Farming Partnerships.