Over the last couple of weeks, our Project Officer Zak Wheaton, accompanied by staff from Tasmania's Inland Fisheries Service, visited multiple sites across the South Esk, upper Scamander and Macquarie catchments on the lookout for critically endangered Swan Galaxia (Galaxias fontanus). Considered to be one of Australia's most at-risk freshwater fish species, Swan Galaxia are under threat from introduced fish such as trout and redfin perch.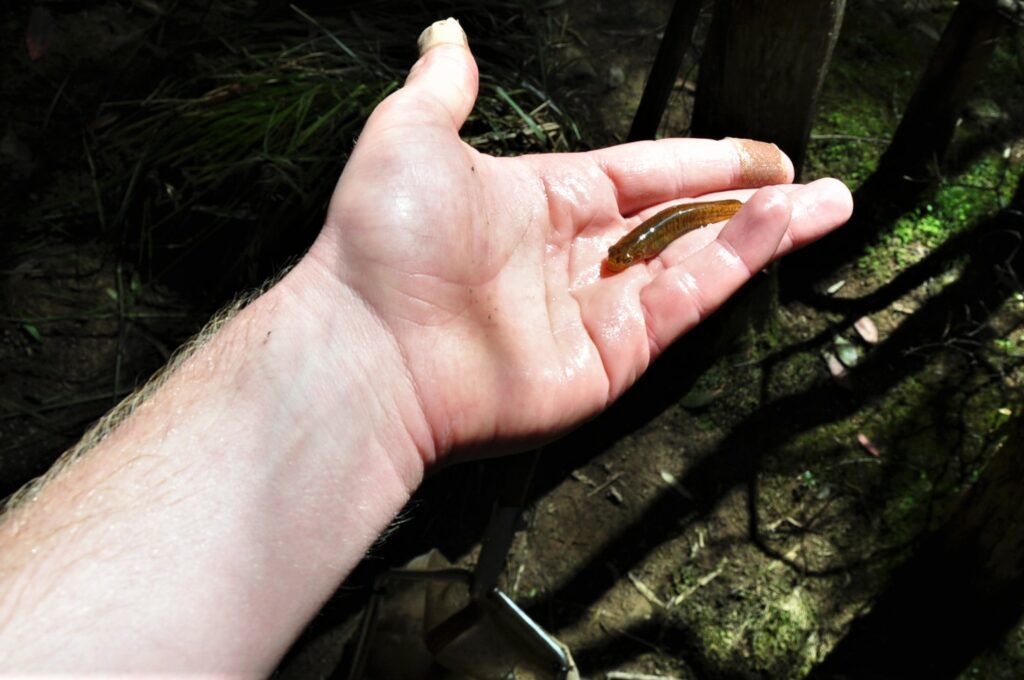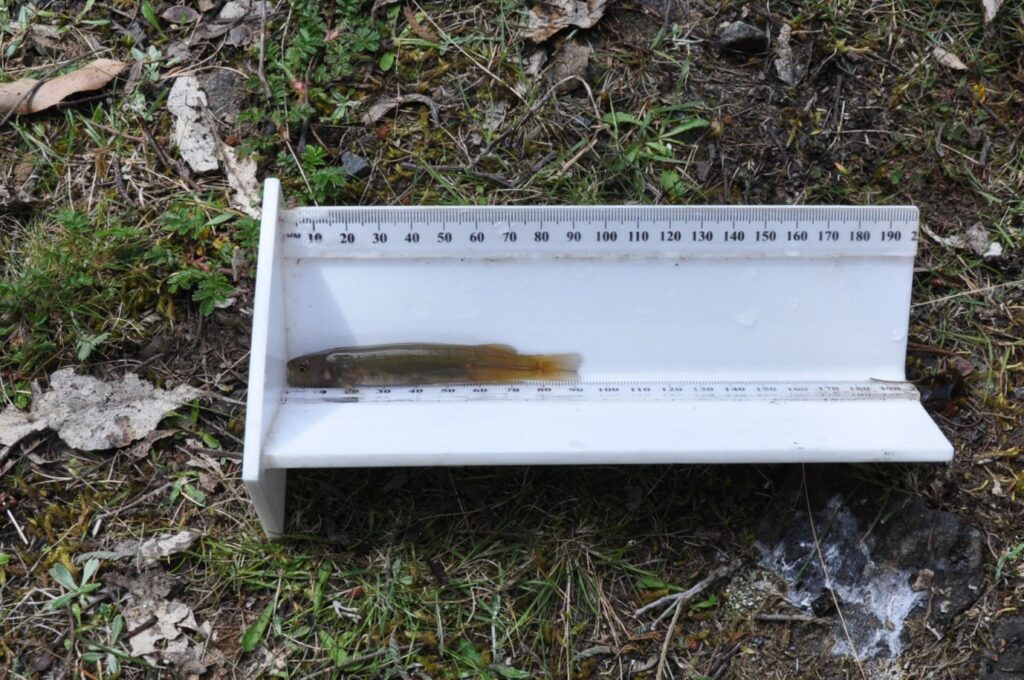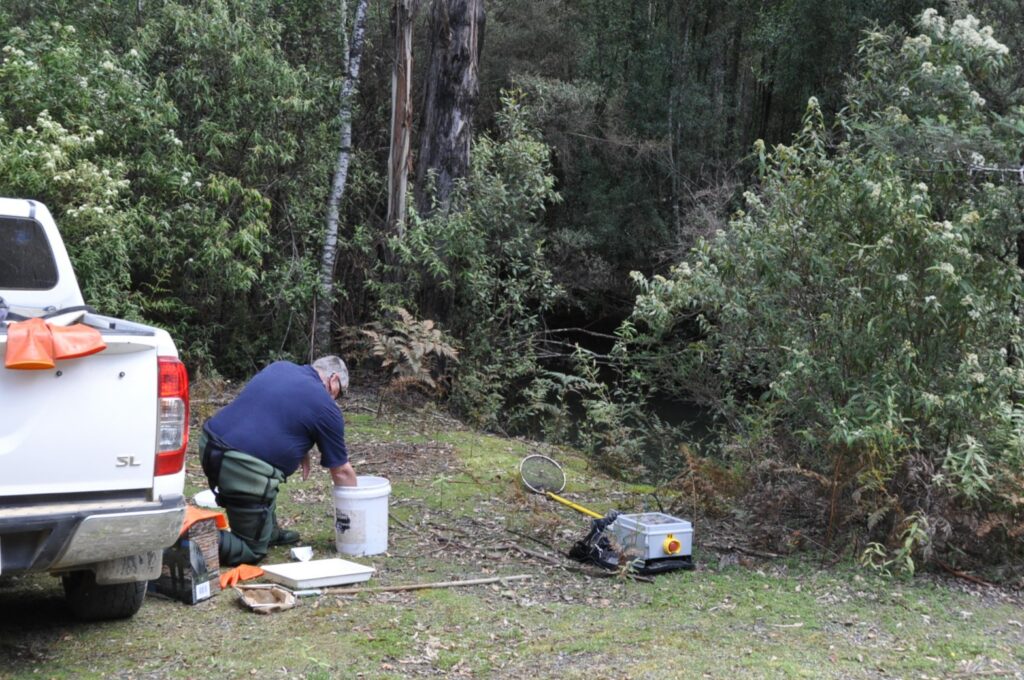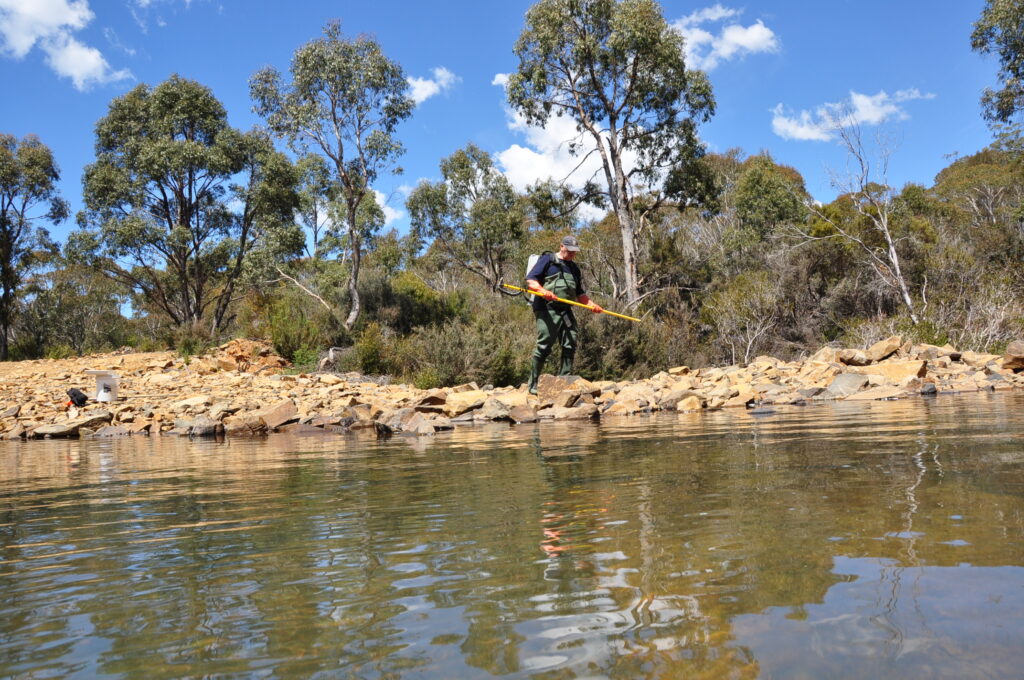 This work is part of a series of actions that NRM South are supporting to help protect this species thanks to funding from the Australian Government's Environmental Restoration Fund. These site visits were a first step to confirming that Swan Galaxia could still be found at recorded locations after recent flooding and to check if there were enough fish for some to be removed and moved to a new site – a process called translocation. Another purpose of this fieldwork was to assess sites that have been identified through habitat modelling to receive these translocated populations. Out of the 40 or so sites visited we identified two sites within the South Esk Catchment that exhibit the ideal habitat conditions and are trout free.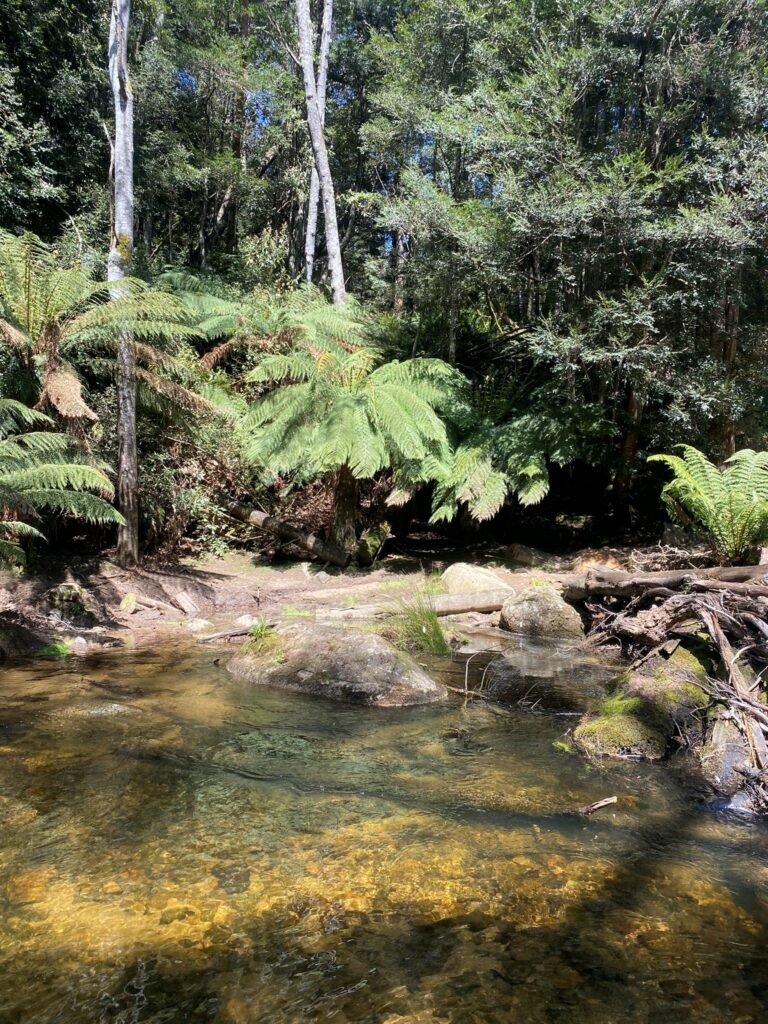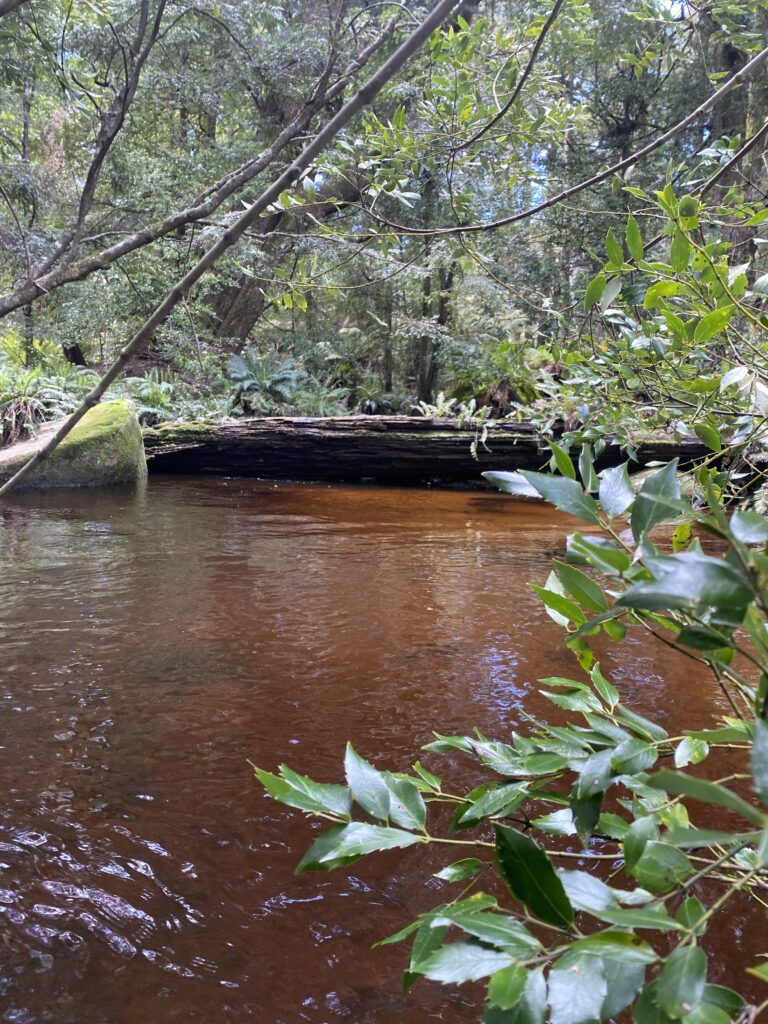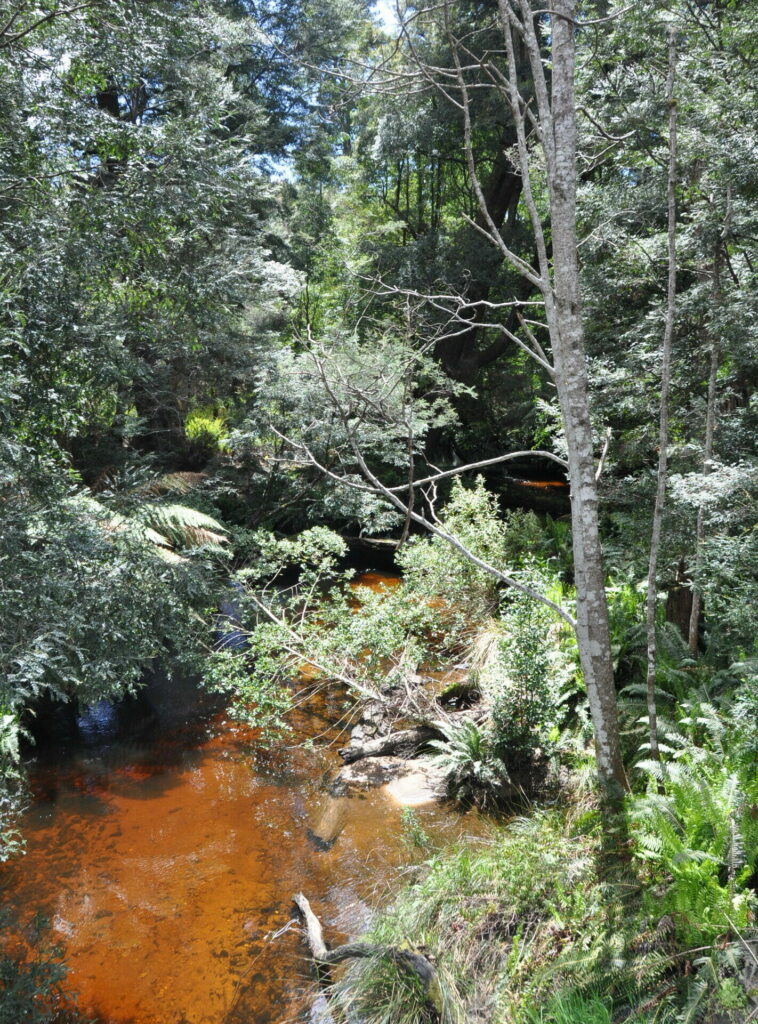 These sites will undergo more thorough surveys in the new year so that we can be certain that they are trout free. Once we have confirmed the absence at of trout or other predatory fish species, we will begin planning works to translocate a small population of Swan Galaxias to these new sites.
This project is supported by NRM South through Australian Government funding.