Over November, our Regional Agricultural Landcare Facilitator, Tim Ackroyd joined Peter Heading (NRM North's Agricultural project officer) out in the field. They were gathering information for our dryland soil probe reference sites on the east coast and Fingal Valley as part of the Tasmanian Farming Forecaster pilot.
Real-time soil moisture, soil temperature and rainfall data from the newly established probe sites will show how rainfall events and changes in weather patterns affect soil moisture and future pasture production. Each site will be described for its environmental characteristics, such as soil type, pasture mix and management history to provide a seasonal reference point for farmers in the region.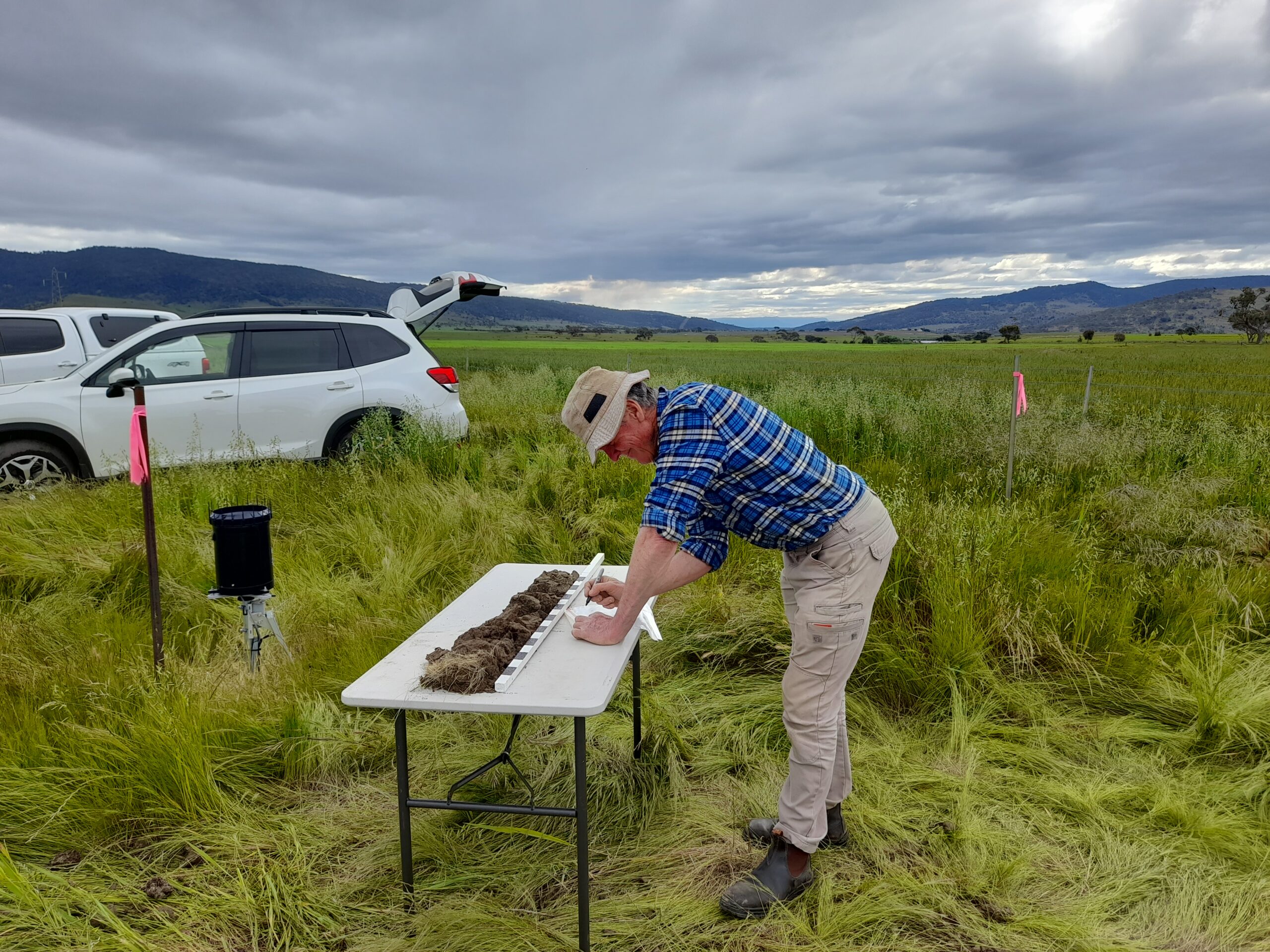 In conjunction with the probe data, Farming Forecaster uses leading edge technology to provide a road map of pasture availability and predicts livestock performance. This powerful decision support tool helps graziers to get a better handle on current conditions and the likely range in pasture availability during the next 3-4 months, allowing for forward planning and helping farmers realise the risks and potential feed on offer.
Farming Forecaster has been developed by producer groups including Monaro Farming Systems in NSW (in conjunction with CSIRO). We hope it will be valuable to producers here, particularly in managing through drought. This pilot will be a first for Tasmania and we're hoping the publicly available Tasmanian platform will go live early next year.
NRM South is running this pilot in partnership with NRM North, the East Coast Primary Producers Association and the Upper Esk Landcare and Productivity Group as part of the Supporting Farmers for drought resilience project.
This project is supported by NRM South, through funding from the Australian Government's Future Drought Fund