In mid-February we ran a field day in the Fingal Valley, sharing what we've learned so far from our strip tillage demonstration site at Speyside. Hosted alongside NRM North, TIA and Agriprove, and in conjunction with producers, the field day welcomed a great turnout of attendees.
The trial is investigating alternative pasture renovation techniques that may reduce preparation time and risks associated with conventional renovation. One of the big questions is whether direct drilling and strip tillage (using the Soilkee Renovator) into existing live degraded pastures, without herbicide application, hinders the establishment of sown species.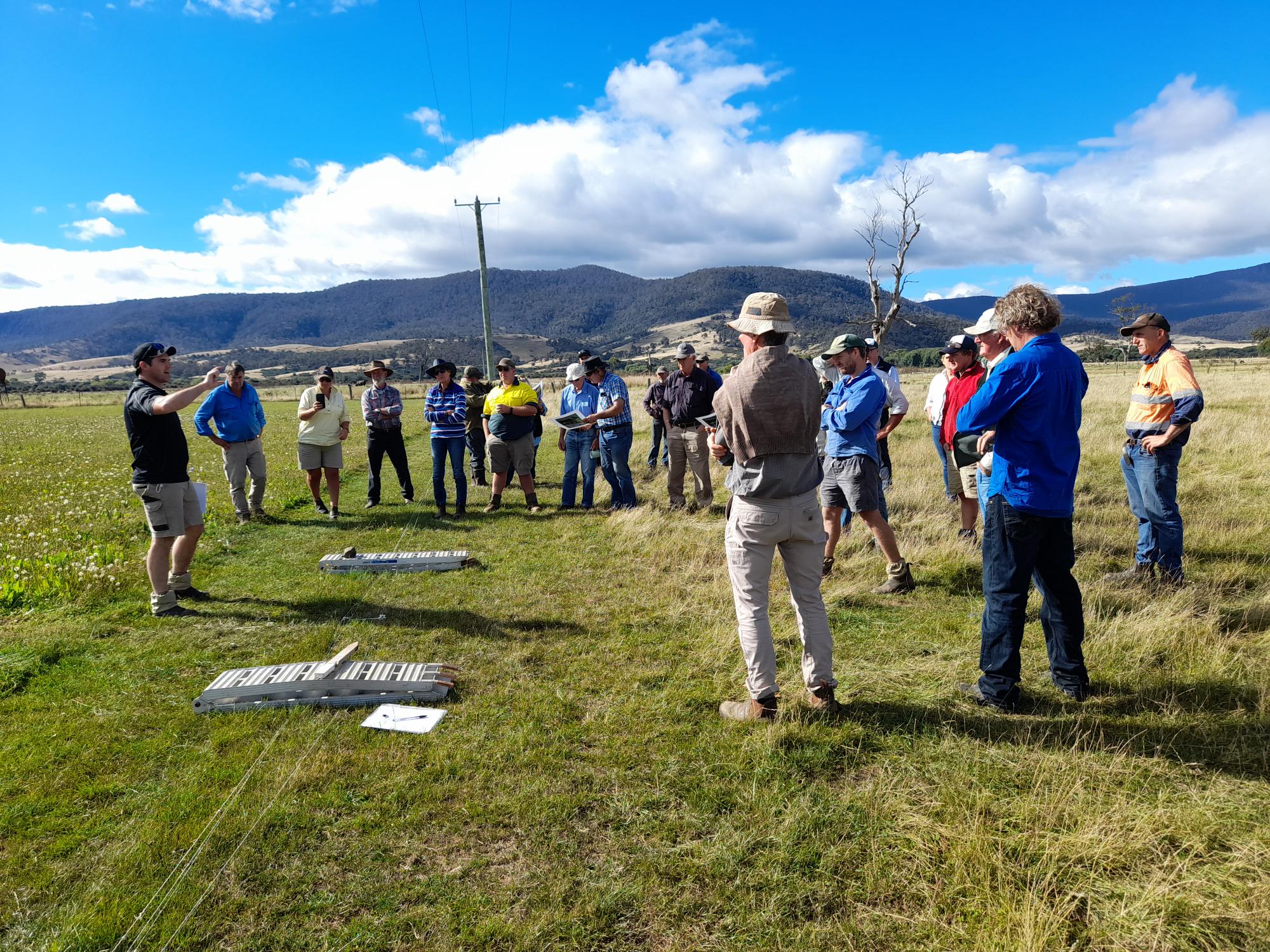 Rowan Smith from TIA was on hand to talk through what has been done so far, and what we've learned. While it's a little early for conclusive results, we have seen some interesting interactions between the sowing technique and herbicide/nil herbicide treatments. One of the key learnings from the day is the effect of competition. It is apparent at the site that competition from the existing pasture is significant in instances where no herbicide was applied. Plant count numbers are greater where herbicide had been applied as well as dry matter of those newly sown species. More time is required to determine if strip tillage can be used to successfully to introduce new pasture species without the need for herbicide.
Livestock veterinarian Paul Nilon also gave a great run down on the key livestock consideration going into autumn, particularly on the importance of monitoring livestock weights, options for fat lamb production and useful tips on feed quality.
We're looking forward to inviting farmers back to the trial later in the year when we expect to have more results. A big thanks to Humberston for hosting the trial and field day at Speyside, and to all the speakers.
This event was supported by NRM South, NRM North, the Tasmanian Institute of Agriculture and Agriprove through funding from the Australian Government's Future Drought Fund.