NRM South is pleased to announce that the second stage of the Bruny Island Cat Management Program is now underway. This project (funded through the Australian Government's Environment Restoration Fund) is working to reduce the impacts of cats on the island's population of eastern quoll (Dasyurus viverrinus), a species that is now extinct on mainland Australia and under increasing threat in Tasmania.
The project aims to remove feral and stray cats from north Bruny Island and help the island's residents and visitors to comply with the Bruny Island Cat By-Law. Over the next three years, NRM South will be working towards this goal in partnership with the Kingborough Council, Biosecurity Tasmania, Bruny Farming, weetapoona Aboriginal Corporation, Tasmania's Parks and Wildlife Service and the Ten Lives Cat Centre.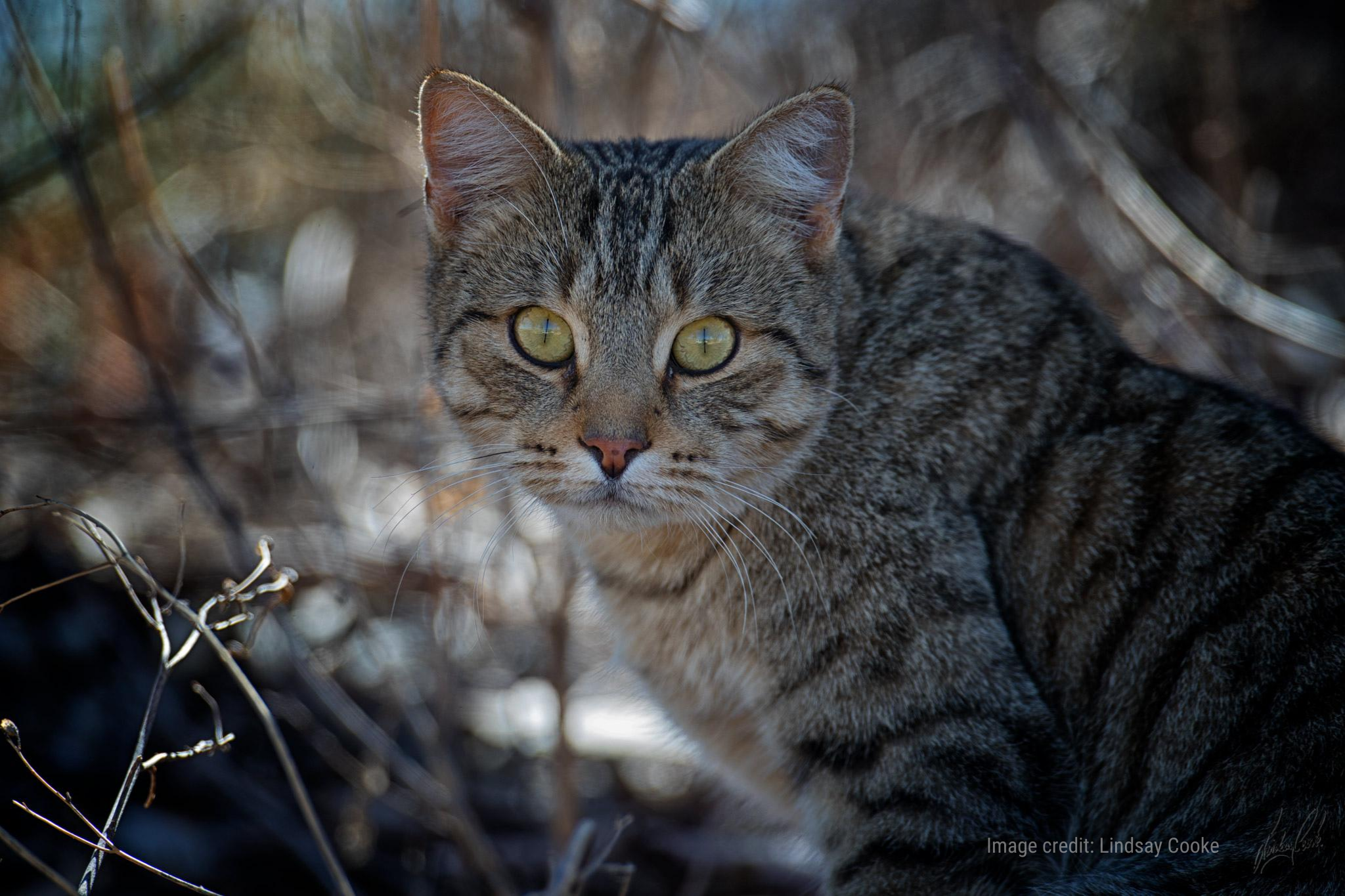 Areas where feral cats are known to occur will be prioritised for trapping activities. The project will also include monitoring studies of feral cats and eastern quolls that will provide insights into how the two species interact and the impact these interactions are having on quoll populations.
Controlling stray cats is another project priority – a problem that has arisen from people breeding and feeding stray cats in the past. The project will work alongside Tasmanian cat rescue organisation, the Ten Lives Cat Centre, to ensure the best outcomes for any stray cats that are trapped.
Community involvement will be vital for the project's success and annual community forums will be organised to share the project outcomes and address community concerns. Island residents will also be offered incentives such as on-island desexing, containment and rehoming services.