In June 2020, NRM South began the roll out of a three-year cat control project on Bruny Island, aimed at reducing the impacts of cats on the island's Eastern quoll population, alongside other native species. Funded by the Australian Government under their Environmental Restoration Fund program, this NRM South-managed project will be carried out in joint-partnership with Kingborough Council, Biosecurity Tasmania, Bruny Farming, weetapoona Aboriginal Corporation and the Ten Lives Cat Centre. This project is the second stage of ongoing activities to control cats on Bruny Island – read more about Stage 1 here.
The aim of this project is to both remove feral and stray cats from north Bruny Island and to assist residents and visitors in complying with the Bruny Island Cat By-law.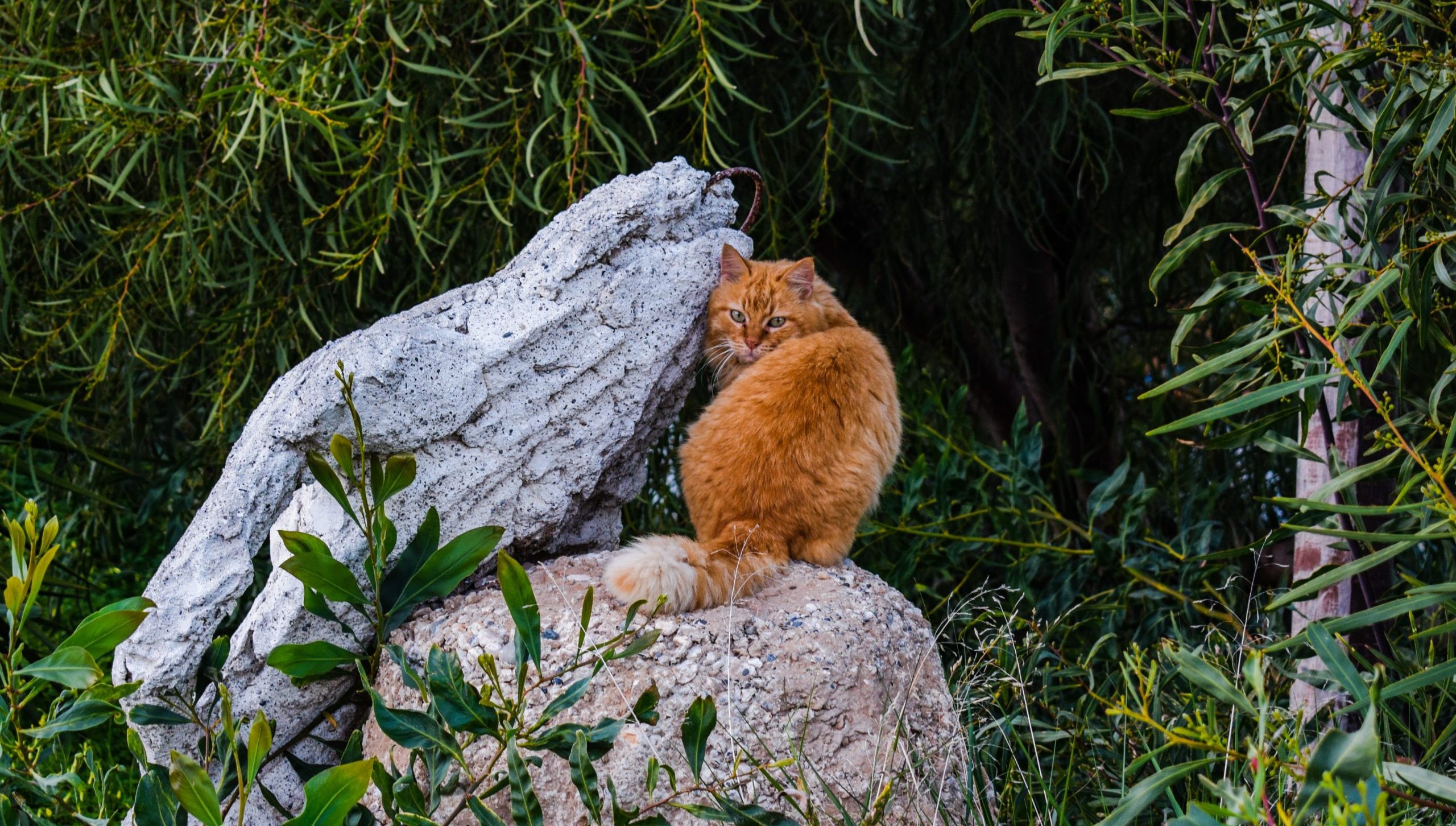 Humans have a long-standing relationship with domestic cats that spans millennia, and the modern-day housecat has made its home across the globe. However, this has often spelled disaster for many species that have fallen prey to roaming cats' predatory skills.
In Australia, it is estimated that cats kill a staggering 1.5 billion native animals every year, preying on small animals such as lizards, birds, insects, frogs and marsupials, and even targeting larger animals such as bilbies, bandicoots or quolls. These efficient hunters also pose a secondary threat to our wildlife through toxoplasmosis, a disease caused by a parasite present in some cats' digestive systems. According to a 2014 CSIRO study, Tasmania has one of the highest recorded rates of cat-carried Toxoplasma gondii infection in the world, with over 84% of stray and feral cats found to be carrying the parasite
Bruny Island was selected as an ideal site to roll out this project as it is a critical stronghold for the Eastern quoll (Dasyurus viverrinus), a species that has been extinct on mainland Australia since the 1960s, and one of 20 priority mammal species listed under the Threatened Species Strategy. Tasmania's Eastern quoll population has been steadily declining over the past two decades, due in part to a changing climate, declining habitat quality, habitat loss and predation by cats.
While north Bruny Island supports a stable, high density population of Eastern quoll that is key to the long-term viability of the species, this project will ultimately benefit a suite of animals that all too often fall prey to roaming cats. With respect to this, the project is also targeting improvements to populations of Eastern Hooded Plover (Thinornis rubricollis rubricollis) and Swift Parrot (Lathamus discolor) as a secondary outcome.
This project will help protect eastern quoll from feral cat predation, competition and exclusion impacts on north Bruny Island by:
Removing all feral and stray cats from north Bruny Island;
Identifying and removing all stray cats from the Alonnah and Simpsons Bay area at the northern end of south Bruny Island; and
Ensuring all Island residents and visitors comply with the Bruny Island Cat By-Law*.
*Registering cats over 6 months of age, having no more than two domestic cats per household without a permit, microchipping and desexing (unless a registered breeder) cats over 6 months of age, containing cats within property boundaries, and not feeding stray cats.
IMPLEMENTATION
Different methods will be used to remove feral cats versus stray cats. While stray cat management will be relatively straightforward; involving locating, trapping and handing over animals to the Bruny Island Cat Facility for processing, there are multiple steps involved in managing feral cats.
Feral cat removal will initially involve three trials aimed at improving the success rate of removal activities, comprising a Felixer trail, an infrared camera trail and a non-toxic bait trial. Each of these trials will be set up to assess the effectiveness and potential implications of different cat removal methods.
TRACKING CATS AND QUOLLS
To better understand Eastern quolls – how they move through the landscape, the size of their territories and how these change across seasons – 20 animals will be fitted with GPS collars. The data coillected will help build a picture of how large their population is, and how they interact with feral cats (from the data obtained on the cat tracking project).
Five feral cats will also have GPS collars fitted to examine the interaction between them and Eastern quolls and gain insights into the interactions and impact of feral cats on quolls.
TRAPPING AND SHOOTING
The trapping strategy used in Phase 1 of this project ("Progressing feral cat eradication on Bruny Island – a Threatened Species Strategy project") will continue, with a focus on The Neck and Cape Queen Elizabeth at the seabird colonies (immediately following the departure of the birds), and across north Bruny. Cats that are captured will be taken to the Bruny Isand Cat Facilty for euthanising or used in the cat tracking work.
Shooting will be undertaken in pairs by Biosecurity Tasmania and Bruny Farming. It will be conducted each year at Cape Queen Elizabeth during summer when cats and seabirds are in the colony. Some of this work may be replaced by the use of Felixer traps, depending on the outcomes of further review.
BRUNY CAT BY-LAW
Community engagement is an important part of this project, making sure all cat owners on Bruny Island are aware of the by-law and their obligations. An awareness campaign will help to spread the word through the community. The Bruny Island Cat Facility at Alonnah, jointly funded and managed by the Ten Lives Cat Centre and Kingborough Council, will be the 'shop front' for the project and facilitate community engagement (e.g. where community can bring stray and trapped feral cats). One on one engagement with cat owners will also be part of this project, and incentives such as on-island desexing, containment and rehoming services will be available.
Annual community forums will be organised to promote the project and address key issues and information that has been obtained during the project.