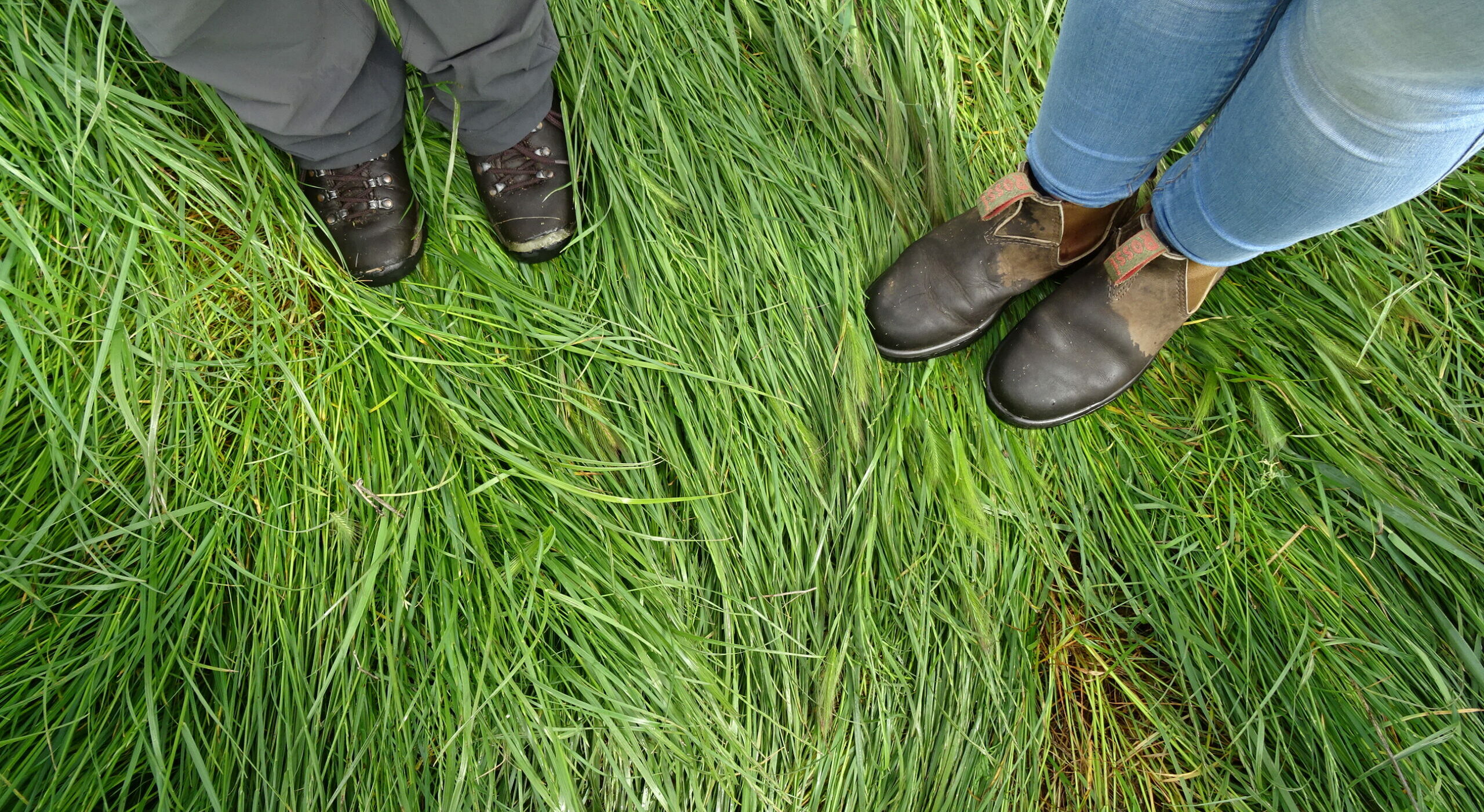 SUMMARY
The Regional Agricultural Landcare Facilitator (RALF) works with farmers, industry and community to share information on sustainable agricultural practices and to support the Pasture Information Network project.
BACKGROUND
NRM South's Regional Agriculture Landcare Facilitator (RALF) forms part of a nationwide network of facilitators who engage with their local agricultural sector to help improve sustainability, productivity and profitability for farmers. They help farmers and agricultural industries to identify and develop new projects, develop partnerships and seek new funding opportunities. The RALF is a central contact point for farmers in our region to help increase their knowledge and skills on the path to adopting practices which will help improve farm productivity.
PARTNERS
Tasmanian Institute of Agriculture (TIA), Department of Natural Resources and Environment Tasmania, East Coast Primary Producers' Association, Private enterprise
FUNDING
Australian Government's National Landcare Program
PROJECT DURATION
2019-2023
APPROACH
Services are being delivered to land managers and farming system groups, through a range of mechanisms including:
Participation and advocacy in relevant working groups;
Assisting farming communities and agriculture industries/ groups to develop new projects and seek new funding opportunities;
Participating in Tasmania's Forum of Rural Stakeholders to provide advice and activities in crisis response; and
Sustainable agricultural projects and events.
ACHIEVEMENTS TO DATE
Developed a new project under the Future Drought Fund (Dept. of Agriculture, Water and the Environment)
Ongoing support for perennial pasture trials
Supporting farmers and producer groups on 11 grant applications to increase their capacity to manage agricultural land
Support for Glamorgan Spring Bay Council and Tasman Council to host a serrated tussock workshop
Development of Serrated Tussock Management notesheet