TASMANIAN SMART SEAFOOD PARTNERSHIP
Helping Shorebirds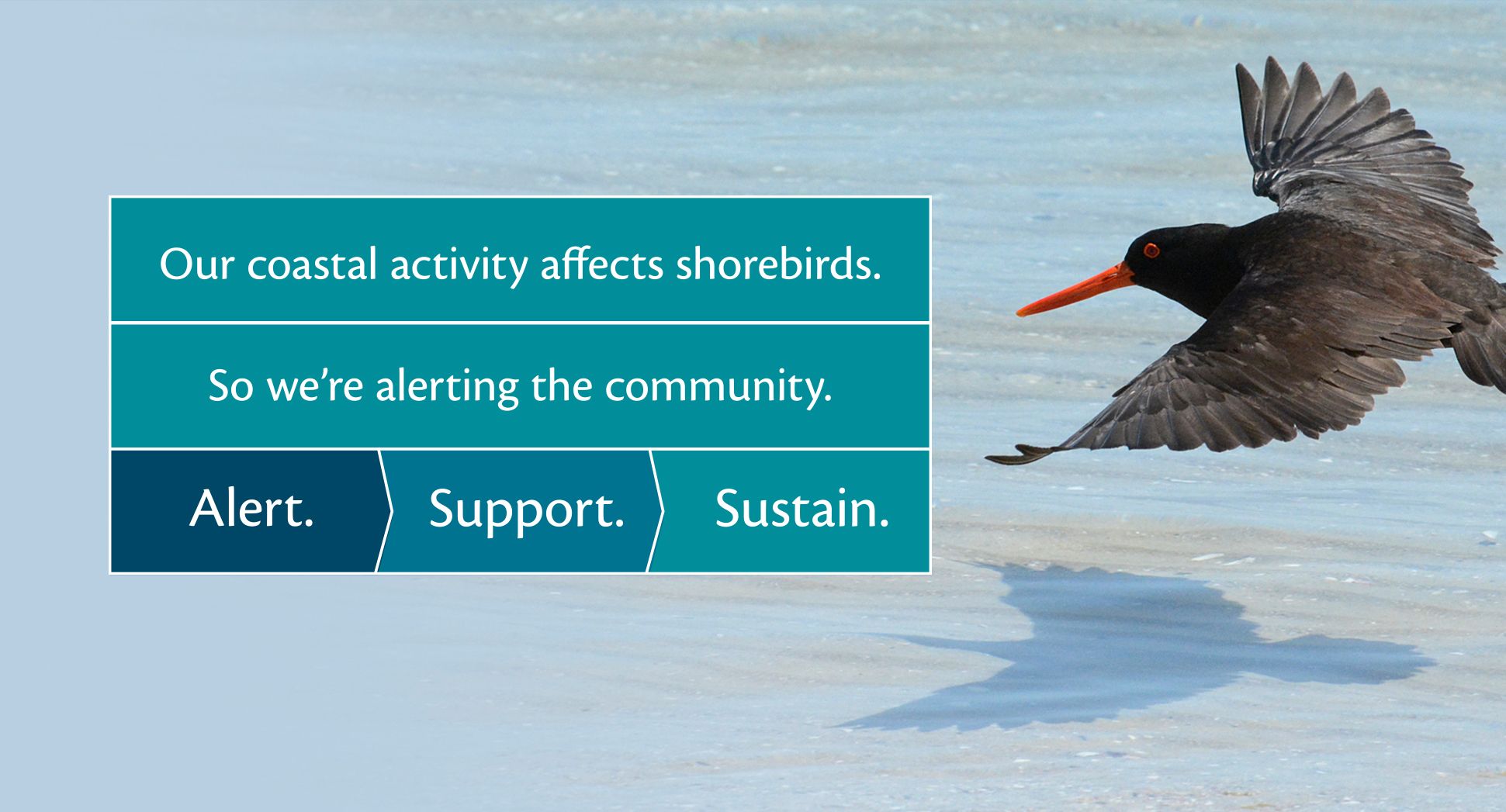 The seafood industry regularly undertakes clean-up activities along Tasmania's coastline to ensure that the environment on which it relies is healthy and safe for plants, animals, and people. Shorebirds also rely on Tasmania's shoreline for breeding and to support their global populations, however some shorebird numbers are decreasing.
Marine farmers and fishers have access to maps and information about when to safely access the shoreline in their areas of operation to reduce impacts on sensitive nesting shorebirds. The Tasmanian Smart Seafood Partnership (TSSP), in collaboration with the Department of Natural Resources and Environment Tasmania's Marine Farming Branch, BirdLife Tasmania and the Tasmanian Oyster Company, have digitised nesting shorebird data for the whole of Tasmania's coastline and made it available for everyone on Tasmania's LISTMap.
The LISTmap layer divides the foreshore of Tasmania's coastline into different coloured lines that represent the significance and sensitivity of bird breeding habitat. The 'traffic light' colours (red, orange, and green) indicate the risk and vulnerability of the habitat to human-related disturbance during the bird breeding season (1 September to 31 March). The layer includes breeding and nesting sites for six species: Hooded Plover, Red-capped Plover, Australian Pied Oystercatcher, Sooty Oystercatcher, Fairy Tern, and Little Tern.
The LISTmap layer is intended to be used as a tool to assist the seafood industry, community groups and other stakeholders in the identification of sensitive foreshore bird breeding habitat.
If undertaken during foreshore bird breeding season, coastal activities (including shoreline clean-ups, marine debris collection and invasive plant removal) have the potential to disturb nesting shorebirds and terns. BirdLife Tasmania recommends that, where practical, coastal activity organisers should consult the LISTmap layer and avoid accessing areas shown in red as they support breeding shorebirds and/or small terns.
Shorebird image credit ©Eric Woehler
---
Related News
---
---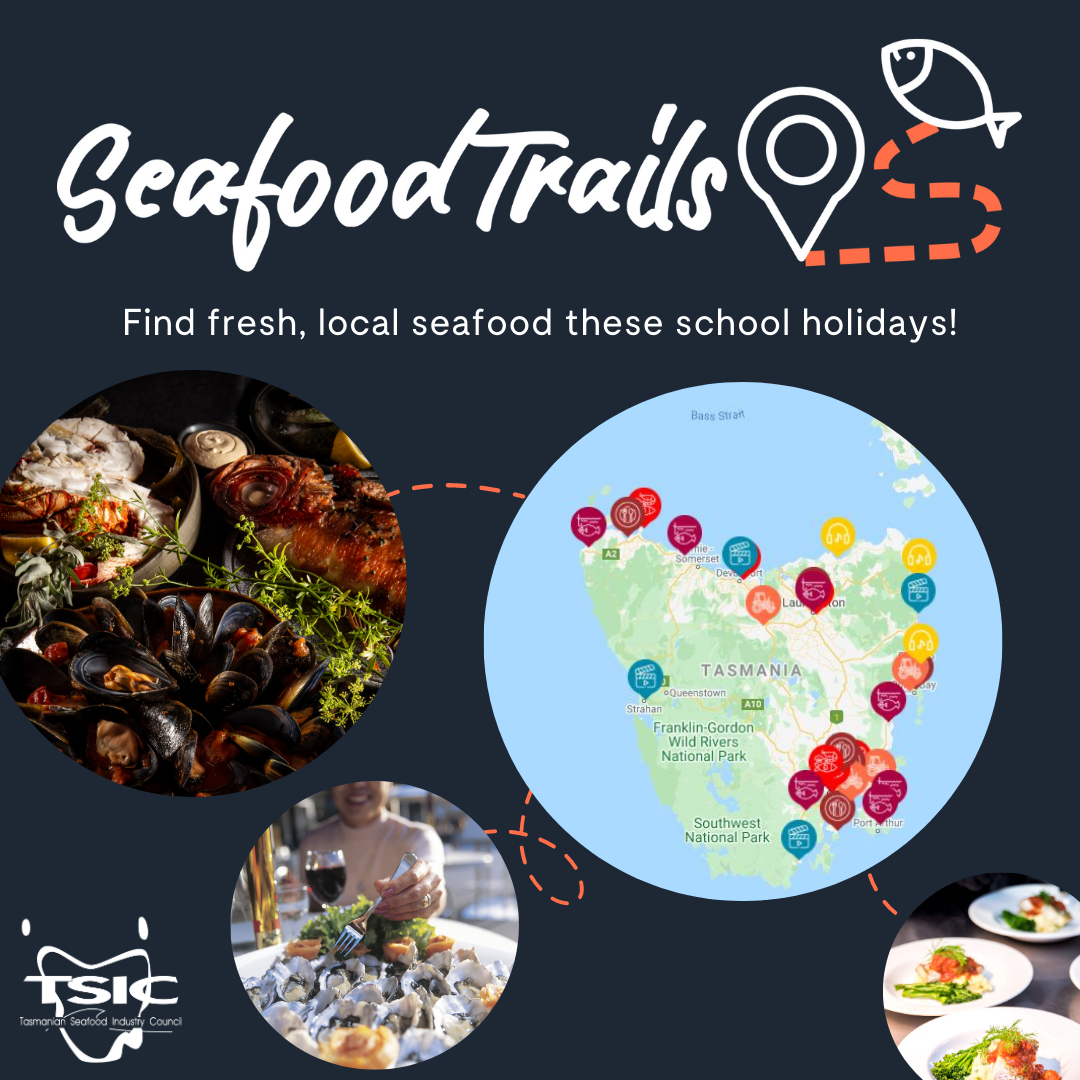 We are lucky in Tasmania to be surrounded by fresh produce, both from the land and sea. Tasmania's seafood industry uses adaptive management strategies informed by scientific research to make the industry as sustainable as possible. If you choose to source and purchase local seafood you are supporting local fishers and their families, and you'll receive a top-quality product with low food miles. NRM South is working in partnership with the Tasmanian Seafood Industry Council to support industry based training, school education and habitat restoration through the Tasmanian Smart Seafood Partnership. Whether you are a seafood lover or simply intrigued, have a look at the Tasmanian Seafood Industry Council's Eat More Seafood page to identify local suppliers and delicious recipes. They will also be launching an exciting new Seafood Trail App soon. Information about the status of various scalefish species and aquaculture can be found in reports produced by IMAS. Remember to choose local wherever possible, and enjoy!