TASMANIAN SMART SEAFOOD PARTNERSHIP
Support to clean southern shores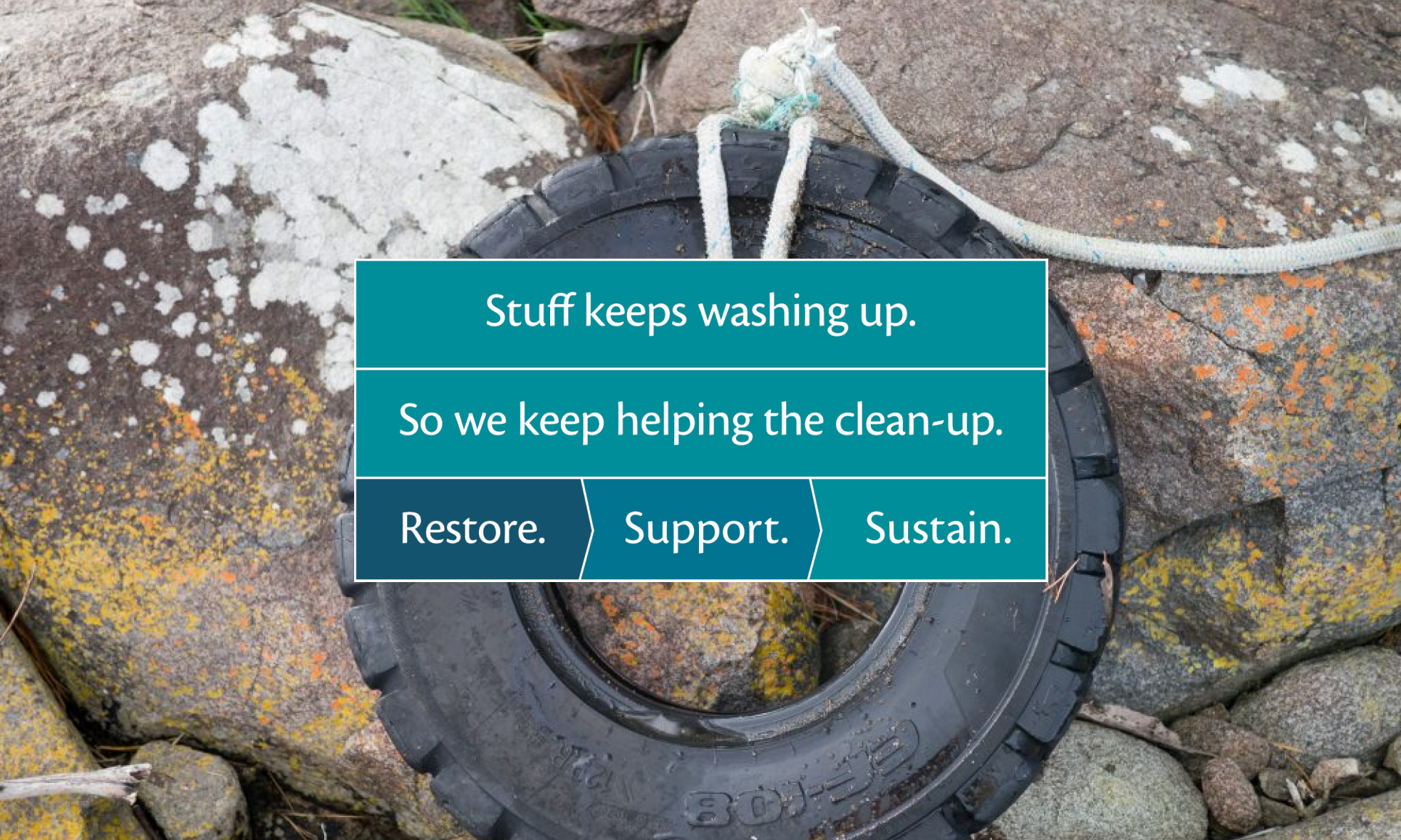 Tasmania's south west coastline is wild, rugged and largely inaccessible. However, despite its location, significant volumes of marine debris still wash up onto these remote shores. Since 1999, a small team of dedicated volunteers have set out once a year to spend time collecting, counting, and removing tonnes of detritus as part of the Tasmanian South West Marine Debris Cleanup.
This 100% non-profit volunteer expedition is made possible in part by the help they receive from local fishermen, who take two weeks out of their working year to lend a hand and play a part in keeping Tasmania's seas and beaches clean of debris. As well as taking the crew out to the sites for the clean up, they also bring home all the rubbish. The most recent haul from this year was in the vicinity of 70,000 pieces of debris, including items such as pieces of rope, net and – most predominantly – pieces of plastic.
Through our Tasmanian Smart Seafood Partnership, NRM South has co-invested with industry partners to support this venture. This co-investment, which also includes contributions from the Tasmanian Rock Lobster Fishermen's Association, the Tasmanian Abalone Council, Ralph's Tasmanian Seafood and Tasmanian Seafood Industry Council, covered the cost of fuel for the fishing vessels.
You can find out more information about the great work that has been done by the Team Clean crew over the last 20 years at their website http://wha-marinedebris.blogspot.com/ and you can see a wrap up video of the team's latest expedition here: https://vimeo.com/416227158?1
---
Related News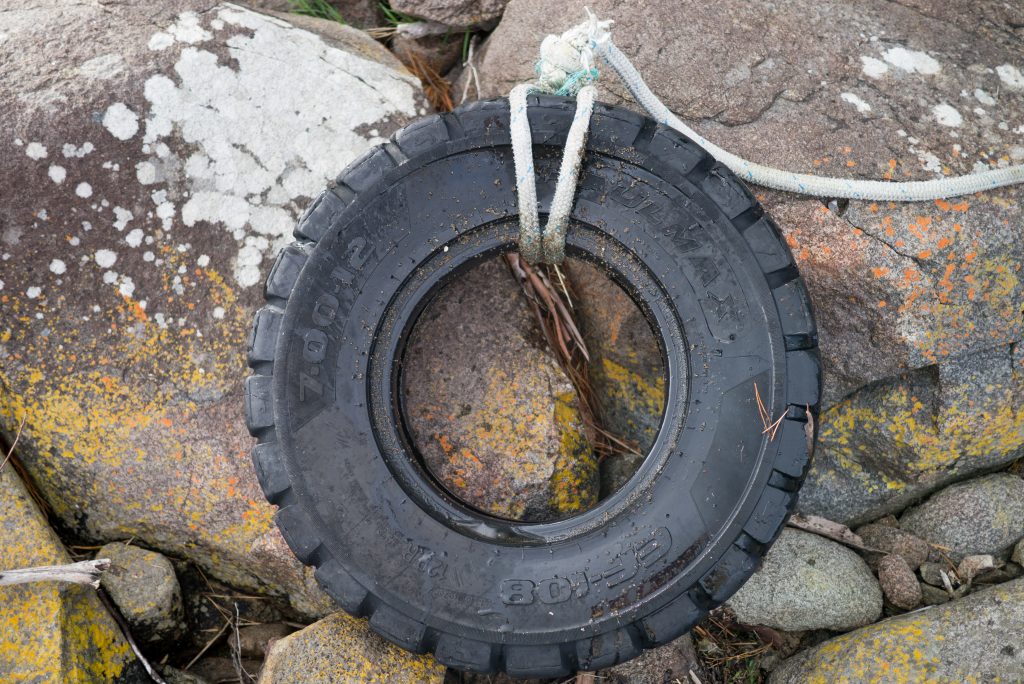 ---
---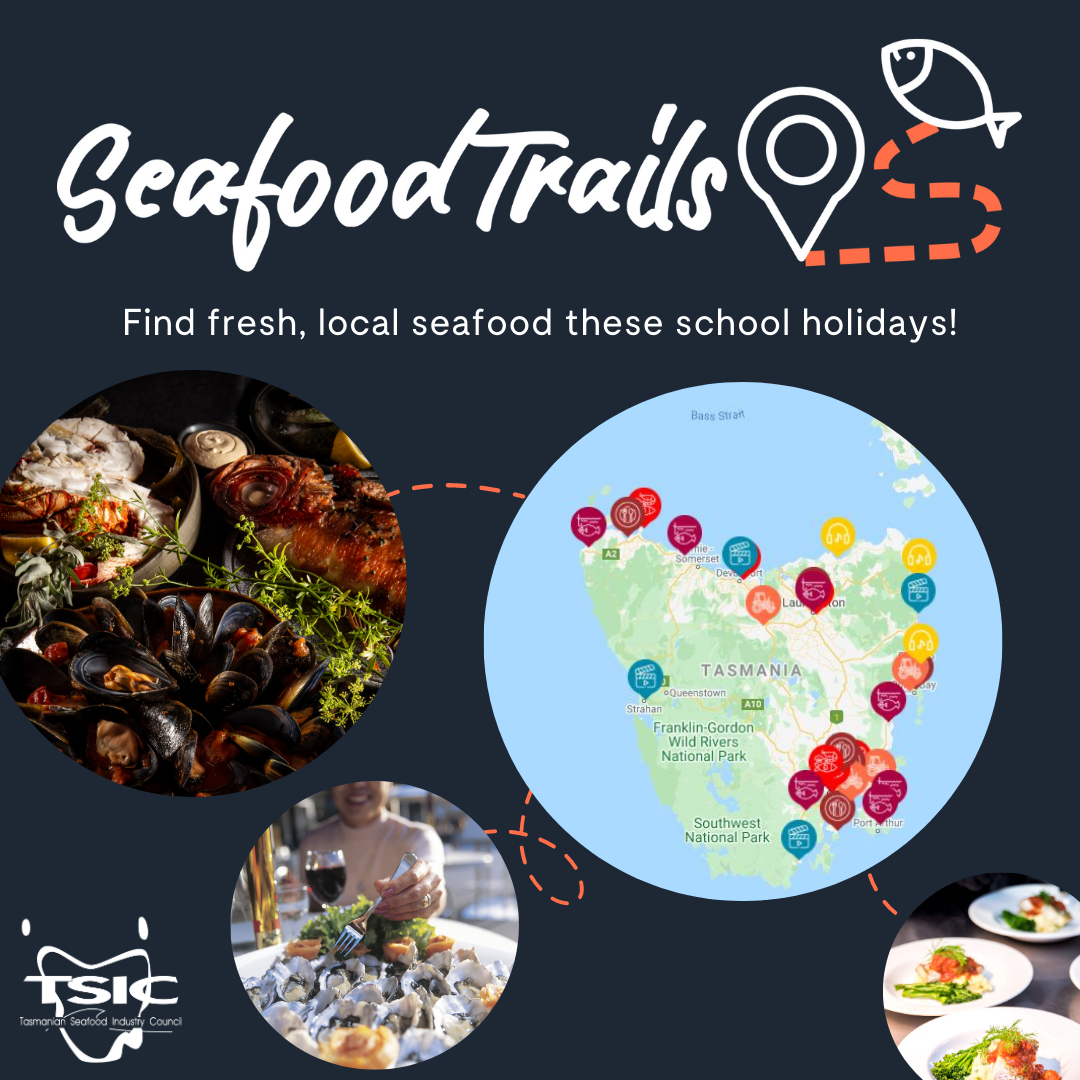 We are lucky in Tasmania to be surrounded by fresh produce, both from the land and sea. Tasmania's seafood industry uses adaptive management strategies informed by scientific research to make the industry as sustainable as possible. If you choose to source and purchase local seafood you are supporting local fishers and their families, and you'll receive a top-quality product with low food miles. NRM South is working in partnership with the Tasmanian Seafood Industry Council to support industry based training, school education and habitat restoration through the Tasmanian Smart Seafood Partnership. Whether you are a seafood lover or simply intrigued, have a look at the Tasmanian Seafood Industry Council's Eat More Seafood page to identify local suppliers and delicious recipes. They will also be launching an exciting new Seafood Trail App soon. Information about the status of various scalefish species and aquaculture can be found in reports produced by IMAS. Remember to choose local wherever possible, and enjoy!