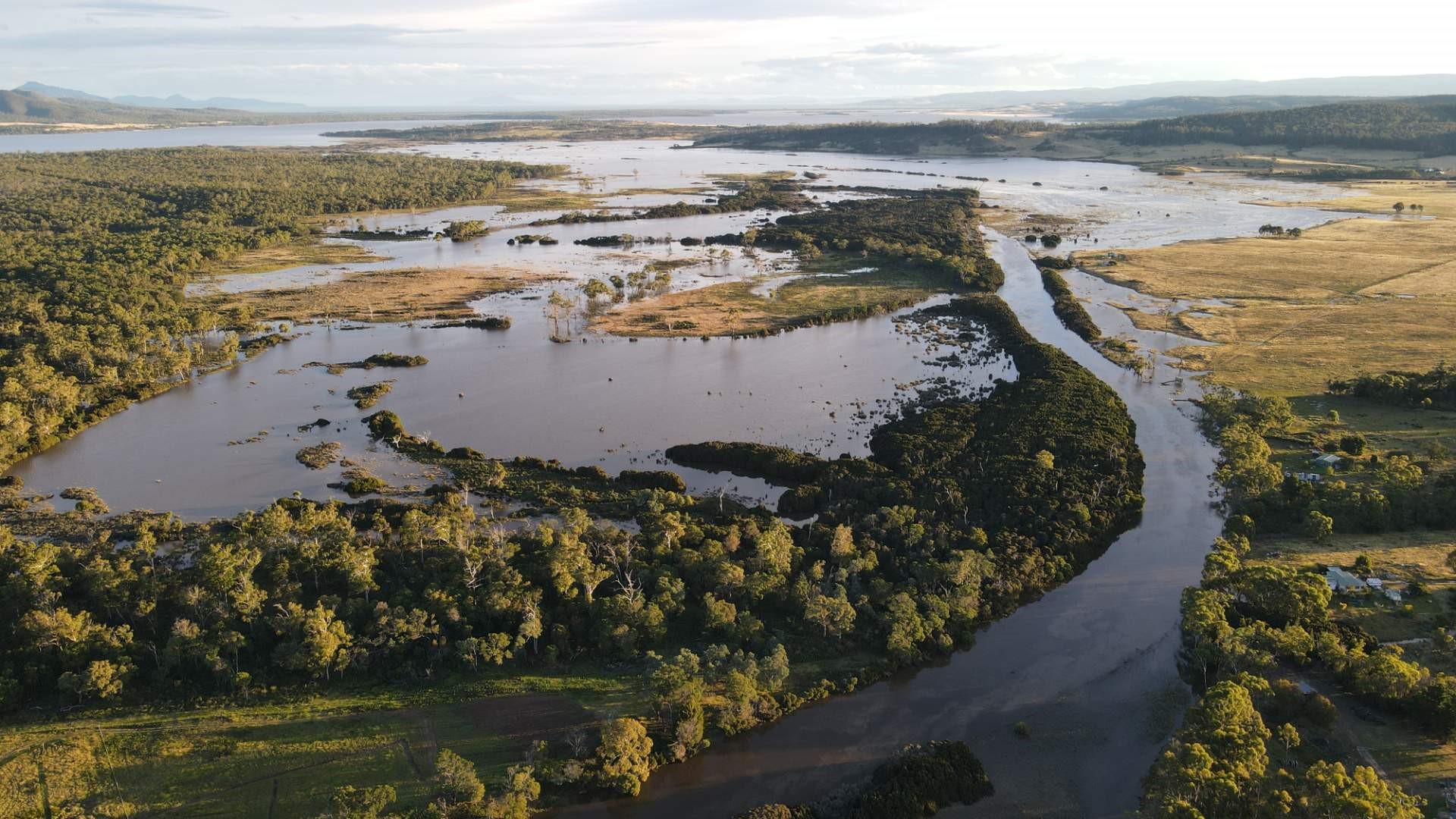 SUMMARY
NRM South is working to address threats to Moulting Lagoon and support landholders to improve wetland health for the benefit of species and industries that are reliant on this ecosystem.
BACKGROUND
Situated at the northern end of Great Oyster Bay on Tasmania's east coast, Moulting Lagoon and the nearby Apsley Marshes are important wetland areas. They provide critical habitat for waterbirds (including migratory species), are important fish nurseries, and filter water running off the land into the sea. The land surrounding these Ramsar-listed sites is also important for agriculture and tourism, and the waterways themselves are important for aquaculture such as mussels and oysters.
The region's saltmarsh and wetland communities are under threat from weeds, incursions by livestock and vehicles, the impacts of agricultural activities in the surrounding landscape  and a changing climate. These processes have caused damage to soil and vegetation and changes to how water moves across the landscape (hydrology).
PARTNERS
Tasmanian Land Conservancy, Nature Glenelg Trust and local landholders and farmers
FUNDING
Australian Government's National Landcare Program
PROJECT DURATION
2019-2023
APPROACH
Priority weed control, fencing to restrict stock and vehicle access, and the strategic establishment, restoration, and protection of fringing vegetation (including wetland, saltmarsh and dry eucalypt fores.
Restoration of natural flows in areas at Long Point affected by altered drainage, within the Moulting Lagoon Ramsar Site.
Analysing current eco-hydrological character of the site to guide future activities.
Establishing relationships with, and engagement from, landholders
Working towards the establishment of 10-year land management agreements across multiple properties adjoining the sites.
Recognising the importance of the area to Traditional Owners and supporting involvement by the Tasmanian Aboriginal community in land management activities including traditional burning/fire management and surveying native fauna and introduced pests at the sites.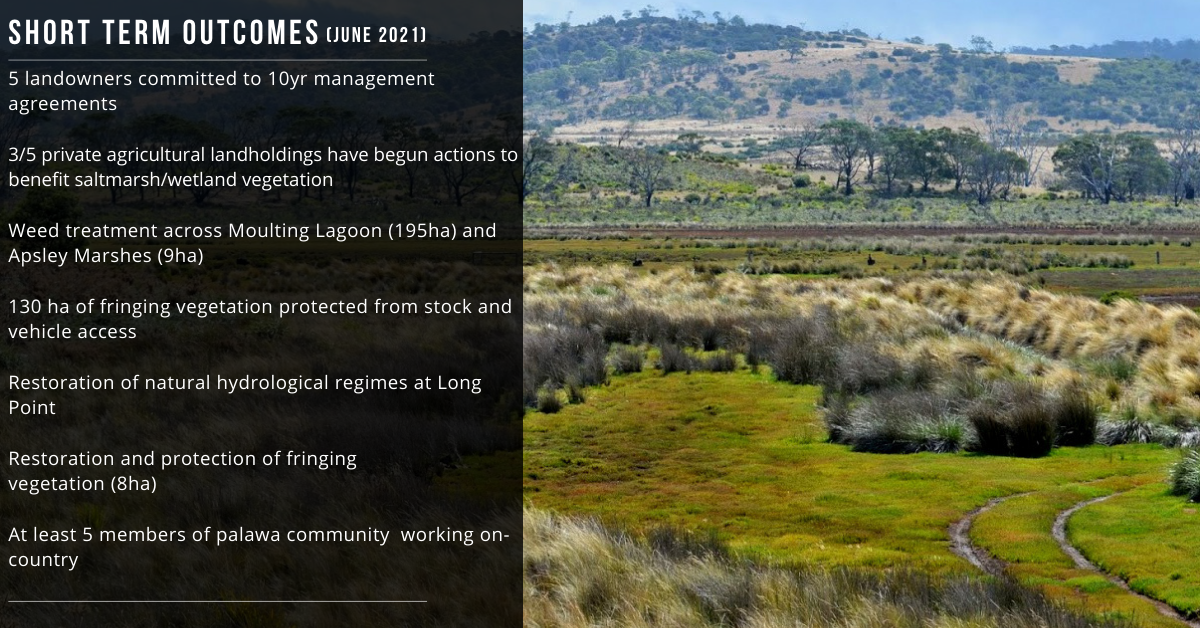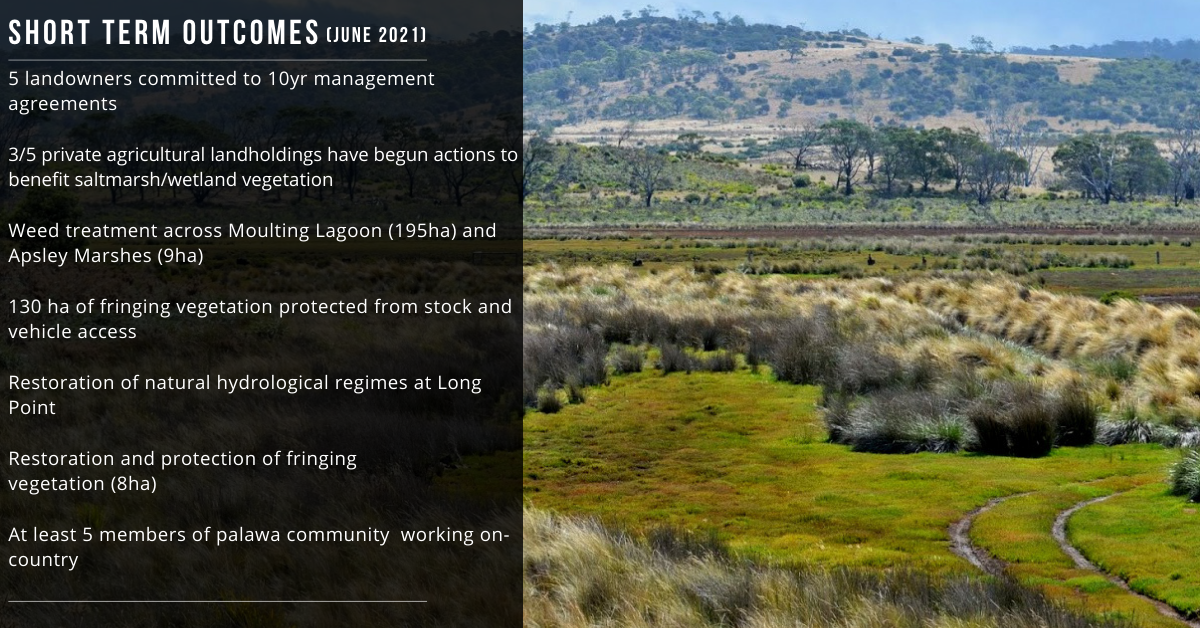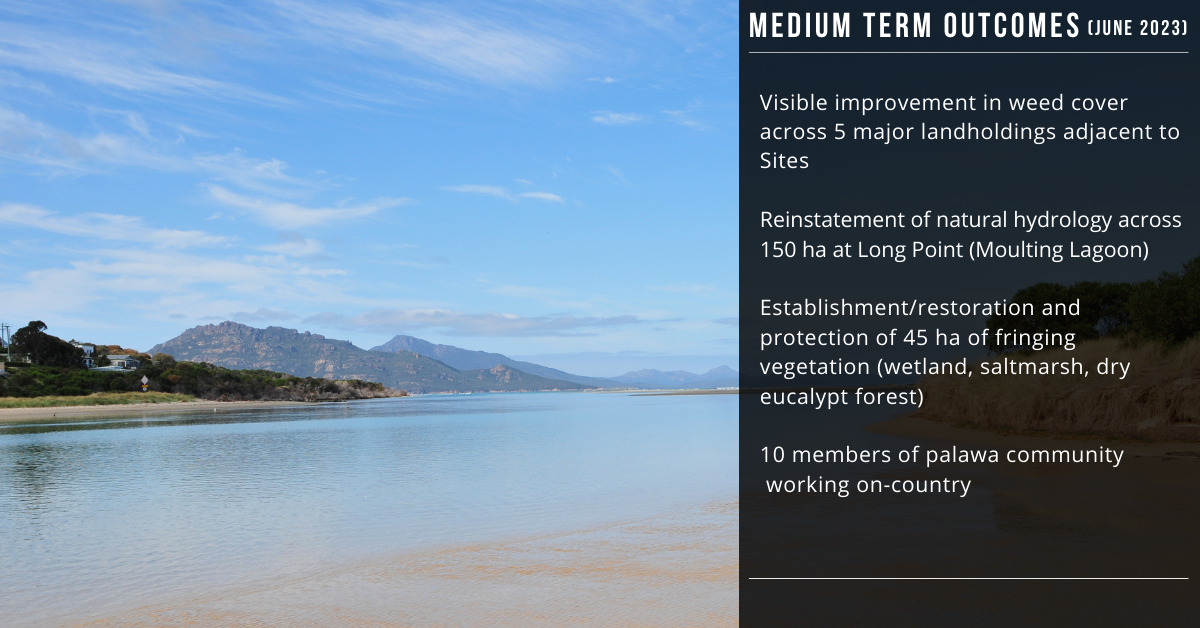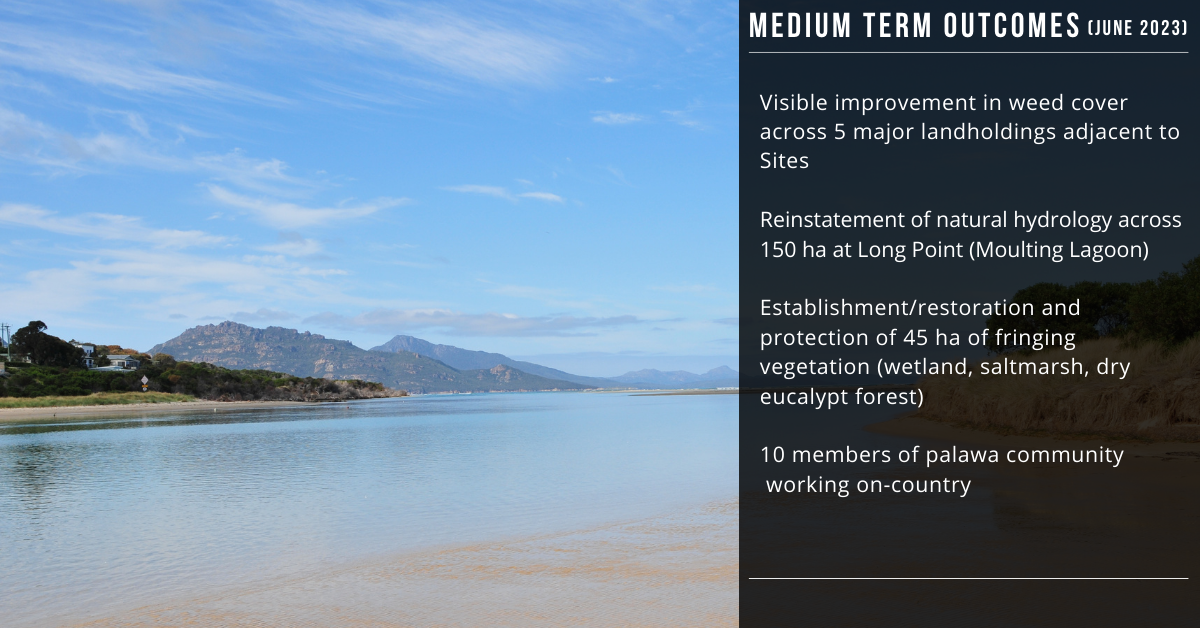 ACHIEVEMENTS TO DATE
Management plans for three properties, which detail public-benefit actions to protect the ecological character of the Moulting Lagoon and Apsley Marshes Ramsar Sites.
Drone images and mapping of weeds and vegetation across five private properties surrounding Apsley Marshes and Moulting Lagoon. The data collected will provide a weed and vegetation baseline that can be used to plan and assess the effectiveness of weed control activities.
Weed control work across 506 ha of land fringing Moulting Lagoon and 90 ha within the Apsley Marshes.
5.67 km of fencing to protect 430 ha of saltmarsh and wetland from stock and vehicle access.
Three earthwork treatments completed which will restore natural drainage to approximately 34 ha of existing and potential saltmarsh.
Work completed to harden a 1km access track at Breakfast Point to reduce erosion of saltmarsh margins.
Revegetation of 9 ha of fringing habitat adjacent adjacent to Moulting Lagoon completed.
24 members of the Tasmanian Aboriginal community attended cultural fire management training to develop their knowledge of principles of cultural fire management.
Wildtracker fauna monitoring training provided to TAC employees, who carried out fauna monitoring on two project properties.
Flora (saltmarsh) monitoring sites have been identified and established by UTAS.
Investigations into the site's hydrological history by NGT to provide recommendations for hydrological restoration works.
NGT identified and established a hydrological monitoring regime on two properties. The regime will collect data on the impacts of artificial drains on Ramsar Sites' ecological character ,and will inform future on ground actions that may be implemented to redress these impacts.
Five project landholders committed to 10-year management agreements.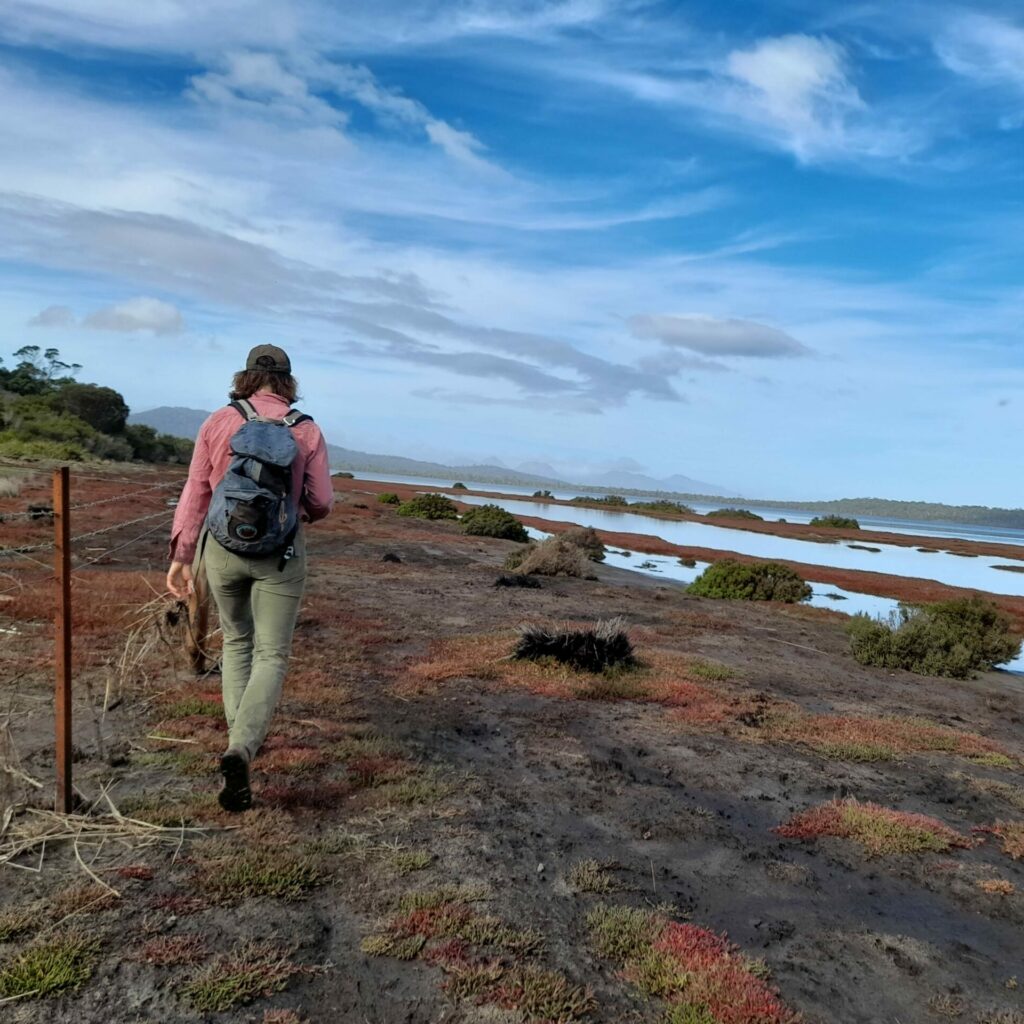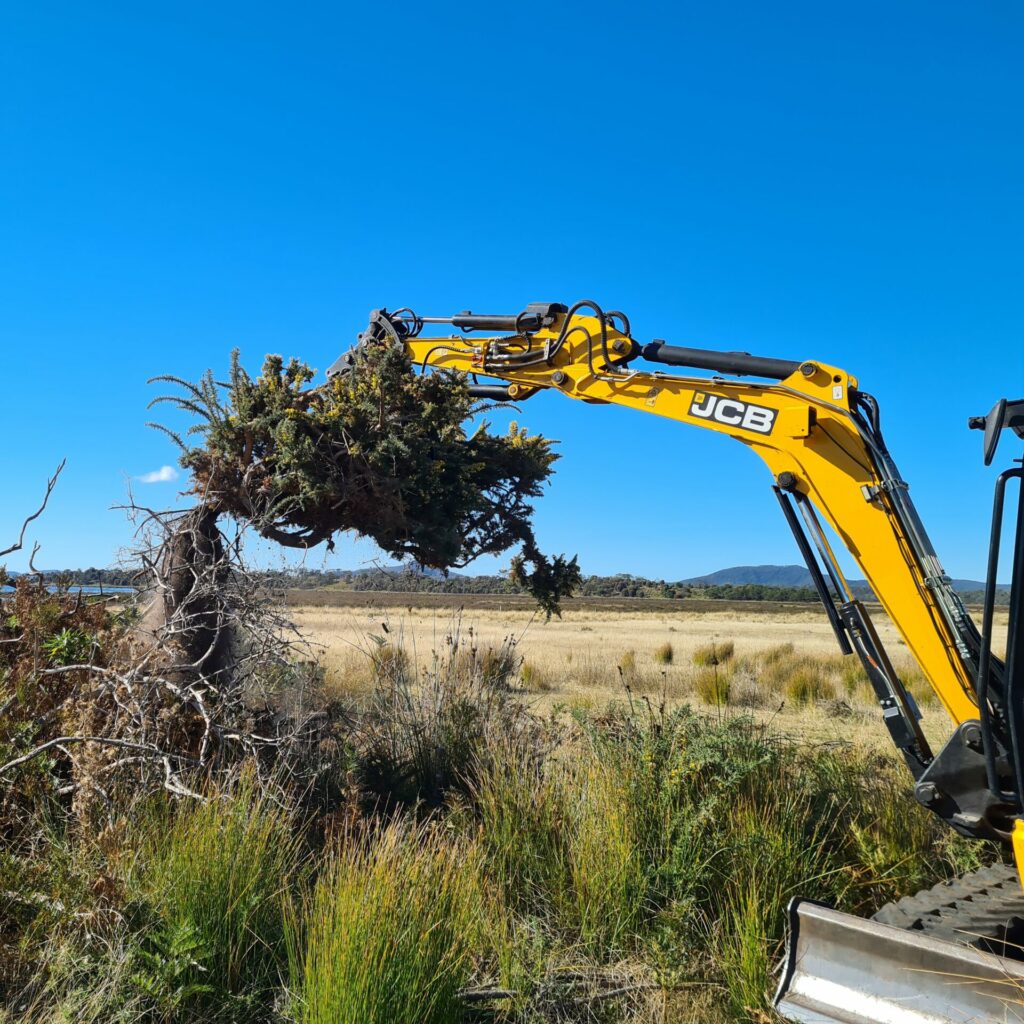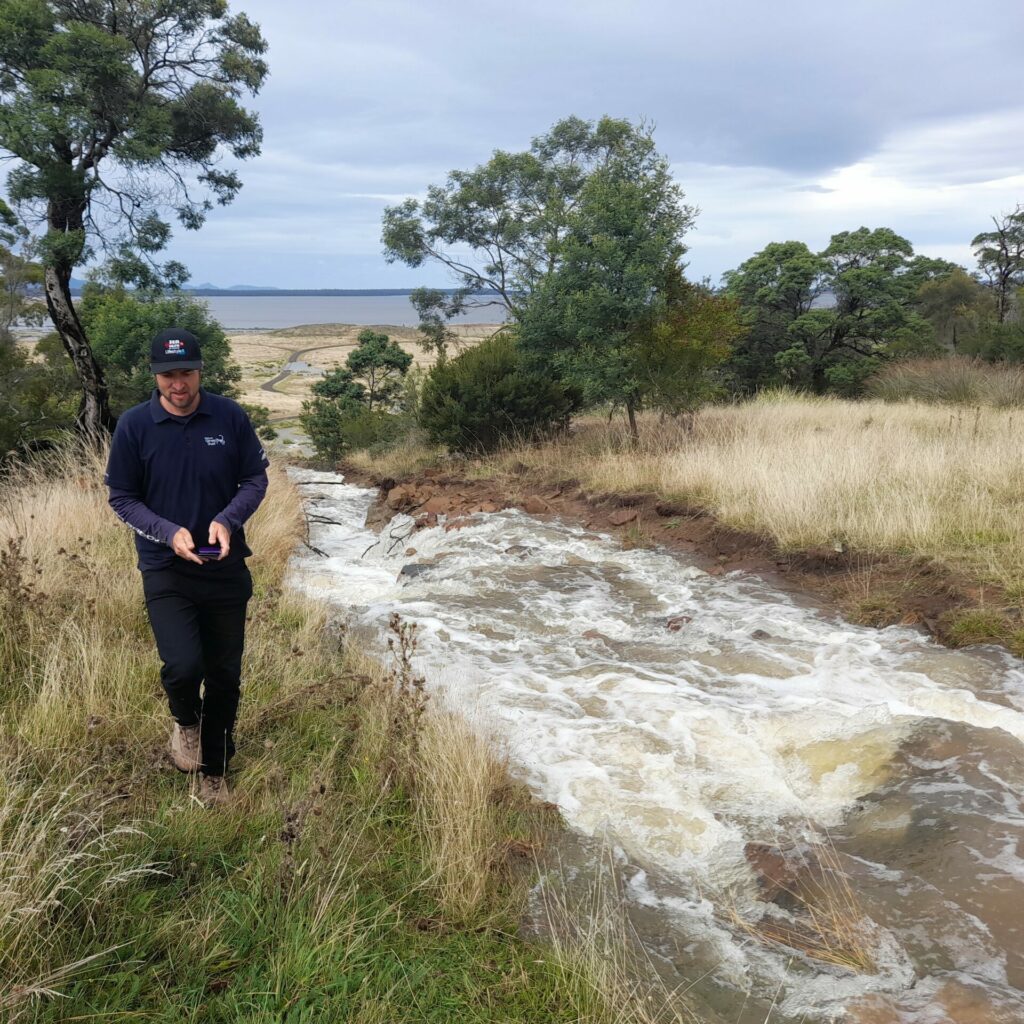 CELEBRATING 50 YEARS OF RAMSAR