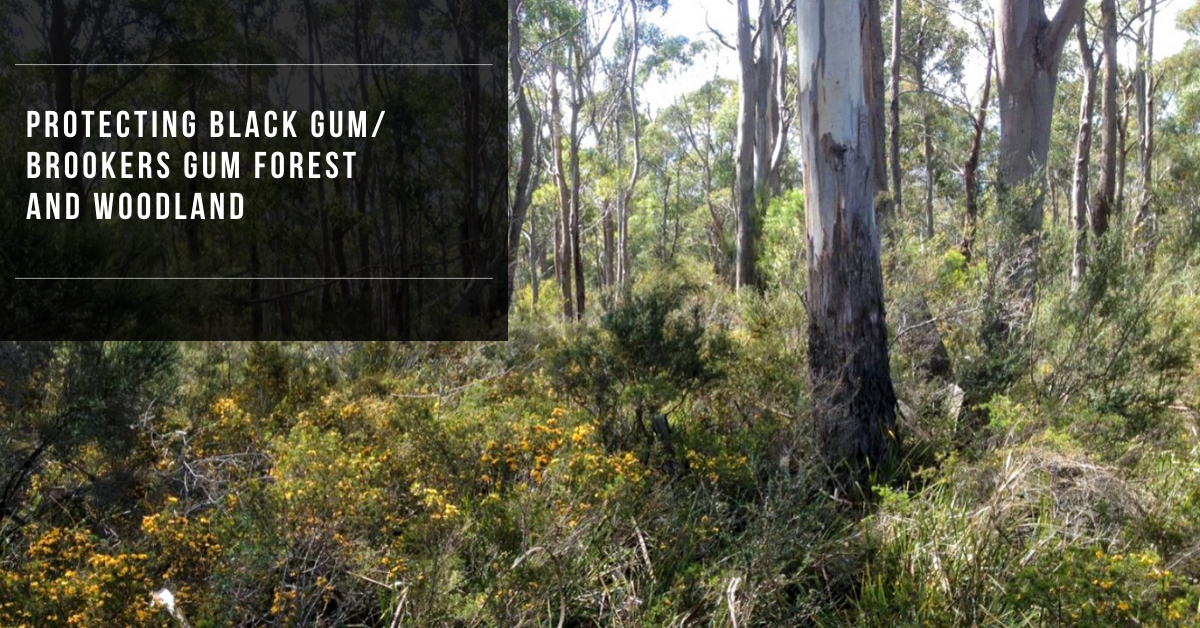 BACKGROUND:
Tasmanian black gum (Eucalyptus ovata) / Brooker's gum (E. brookeriana) forest and woodland is a habitat under threat. This vegetation community, known formally as 'Tasmanian forests and woodlands dominated by black gum or Brookers gum' is unique to Tasmania and is classed as a critically endangered.
Around 90% of this community has been lost to historical clearing, so it is now protected under Tasmanian and Australian Government law. It is at risk from native vegetation clearance, invasive species, grazing pressure and other threats associated with land-use and poor land management practices.
NRM South are addressing threats to this community through a project being funded by the Australian Government's National Landcare Program.
APPROACH:
Ground-truth vegetation mapping for this community (to improve the accuracy of the publicly available distribution mapping)
Protect high conservation value remnants through conservation covenants
Provide support for landholders to improve their management of this community across southern Tasmania
Working with key stakeholders to develop a shared Conservation Action Plan for improving the condition and conservation status of this vegetation community across Tasmania.
This project is being delivered in partnership with the Tasmanian Land Conservancy and the Department of Natural Resources and Environment Tasmania.
Black Gum-Brookers Gum Forests on Farms Program:
NRM South is providing capacity building and on-ground works support to landholders as part of our Black or Brookers gum Forests on Farms Program. The program, which is designed to help production-focussed landholders improve and protect remnant stands of this critically endangered ecological community on their property, is currently open for Expressions of Interest. Applications are received on a 'first-in' basis commencing May 2021 – once all support and funding has been allocated, the Program will close.
Please read the attached 'Black or Brookers Gum Forests on Farms Program Guidelines' document before filling in the attached form and returning it to by email to [email protected] or by post to:
NRM South, PO Box 425, South Hobart, Tas 7004
All applications will be acknowledged and will be notified in writing of the outcome of the application.
Please contact [email protected] or 0447 266 527 if you have any questions or require any assistance with the application process and please note that we are able to assist you with any mapping work that needs to be completed as part of the EoI process.
Click here to download the EoI form.