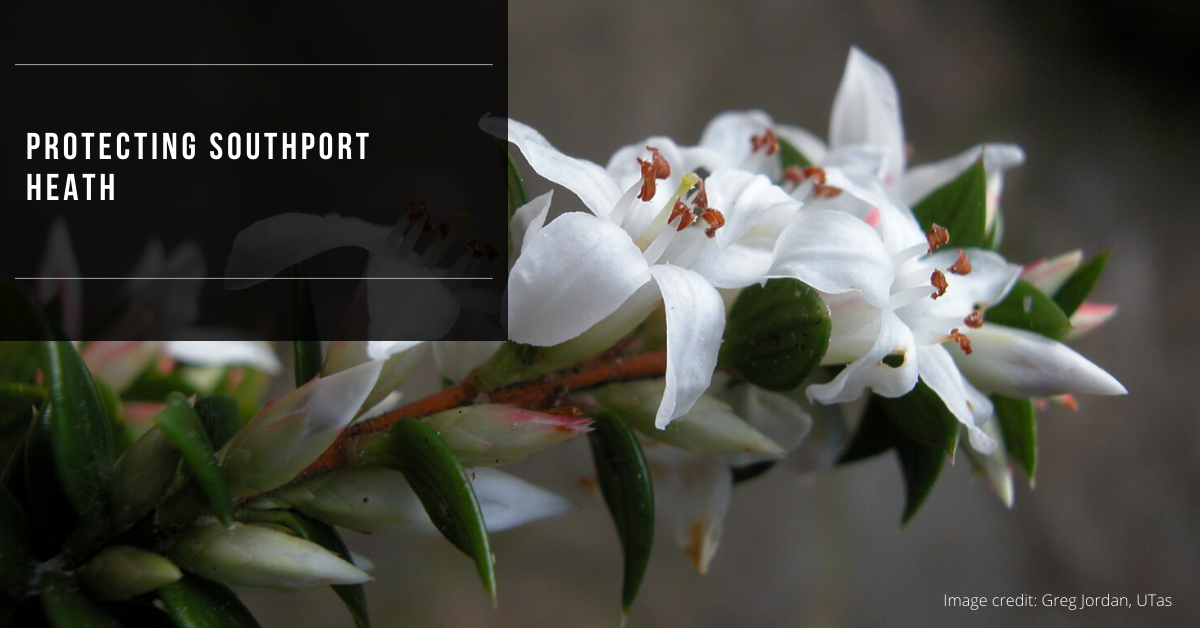 BACKGROUND:
Southport heath (Epacris stuartii) is known from one remote location in southern Tasmania and is one of the 30 priority plants in Australia's Threatened Species Strategy. In the early 2000's, an insurance (ex situ) population was established on Southport Island to help insure against extinction.
Although a 2009 census showed a good survival rate, the island is home to several high threat weed species, which puts this population at risk. This project builds on conservation work carried out under NLP1 and is funded by the Australian Government's National Landcare Program.
APPROACH:
Complete a census of the ex-situ population and put measures in place to protect it from high threat weeds;
Protect the mainland and island populations through suppression and removal of all competitive, habitat altering weed infestations;
Enhance the quantity and genetic diversity of seed banked reserves;
Determine the optimal ex-situ germination conditions for the species, and;
Raise awareness of the species in the local community.
This project is being delivered in partnership with the Department of Natural Resources and Environment Tasmania, Tasmania's Parks and Wildlife Service, the Tasmanian Seed Conservation Centre, Threatened Plants Tasmania and pakana Services.