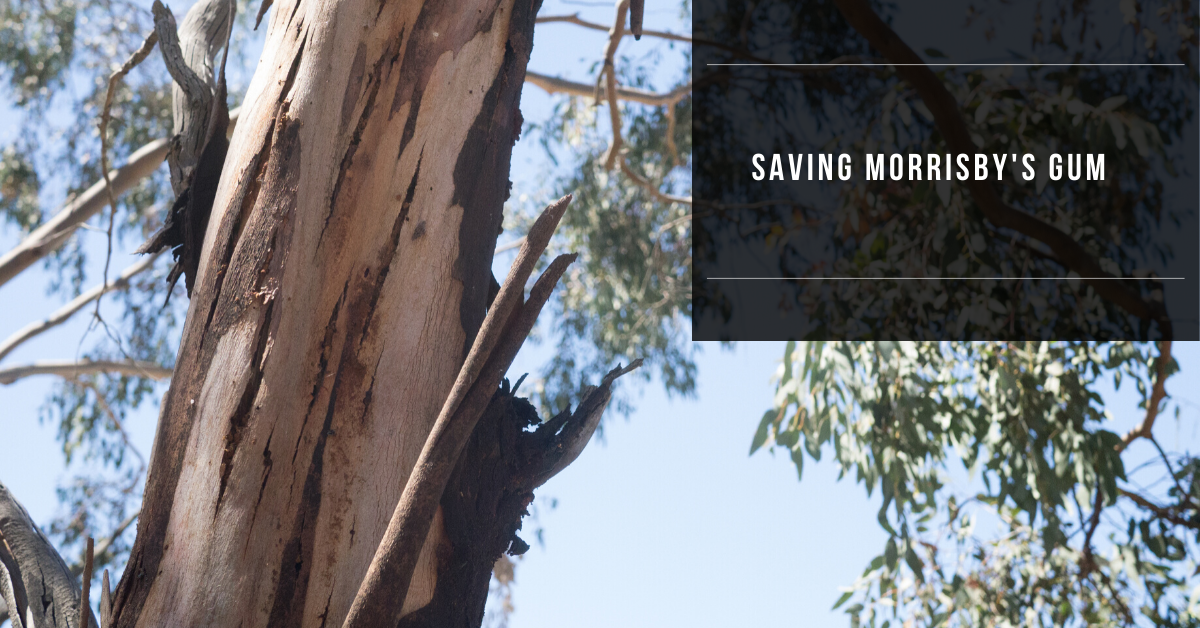 BACKGROUND:
Tasmania is home to 30 species of eucalypt, 16 of which are found no-where else on Earth. One of these Tasmanian endemic species is the endangered Morrisby's gum (Eucalyptus morrisbyi), included in the 30 priority plant species listed in Australia's Threatened Species Strategy.
Morrisby's gum is found at two locations in Tasmania's south-east and today there are only a few remnants of Morrisby's gum left in the wild. These wild stands have suffered a significant decline in recent years, going from around 2,000 mature trees in 2006 to fewer than 50 now.
This population decline is being driven by factors such as climate change, increasingly dry conditions, and insect and browser attack.Through a partnership project supported by NRM South through the Australian Government's National Landcare Program, work is underway on a suite of actions that will help to halt this downwards trend bring this species back from the brink of extinction. This project builds on the success of regeneration work conducted under NLP1.
APPROACH:
The approach to down-list Morrisby's gum by 2038 will:
Halt the decline at the reserve site by protecting remaining plants from browsers, wildfire and extreme hot and dry conditions;
Connect remnants and establish small seed orchards in the known range by working with local champions to support landholder, school and community group plantings;
Extend the distribution of the species into future climatic range through large biodiverse, multi-provenance conservation plantings that will be designed as seed orchards and to recreate self-sustaining Eucalyptus morrisbyi woodland; and
Enhance the quantity and genetic diversity of seed banked reserves to allow for future conservation plantings with maximum adaptive capacity
The project is being delivered in partnership with Enviro-dynamics, Parks and Wildlife Service, University of Tasmania and Greening Australia.