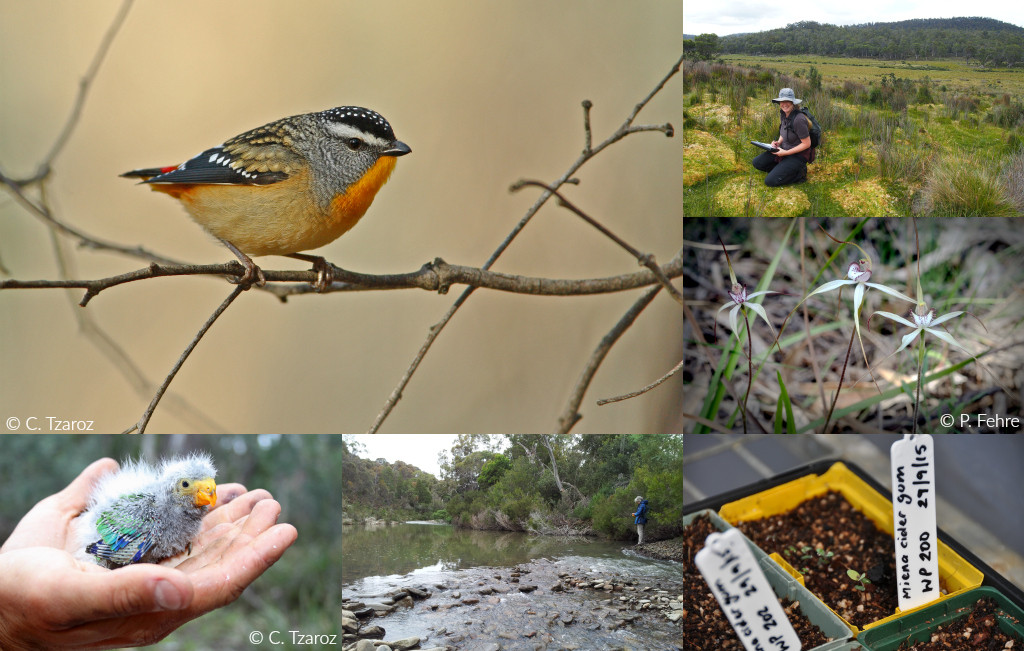 The focus of the long term program, High Value Places, Species and Communities, is to contribute to the recovery of nationally significant species and vegetation communities occurring in the southern region. Recovery actions include mitigating threats, enhancing species habitat and increasing knowledge and awareness of issues to improve the management of these natural assets.
Some of key threats that are addressed through this program include habitat loss, the impacts of invasive species, inappropriate grazing and fire regimes as well as the impacts of public access for certain sites. Projects are delivered in partnership with community groups, Aboriginal communities, State Government, industry and public and private land managers.
NRM South also provides investment support to private landholders and community groups through our Naturally Inspired Grants program to undertake activity including on-ground works, training, monitoring and awareness raining activities to improve threatened species habitat and contribute to the recovery of threatened species and communities.
Refer to the list below for a snapshot into some of the key projects that we have been involved with over the last few years, many of which are ongoing.